Progressing Territorial Reform in Armenia
Article, 12.01.2018
During the first phase of the territorial and administrative reform in Armenia 142 municipalities were transformed into 18 clusters with population of 165,000. One of the clusters, the community of Amasia is situated in the Marz of Shirak, the coldest region of the Republic of Armenia. Severe winter there lasts about 6 months. In the process of the territorial and administrative reform, nine settlements joined the municipality of Amasia, the latter becoming the municipal center.
Jemma Harutyunyan has been elected as the Mayor of the enlarged municipality since October 2016. She notes that her work is very responsible, and if it were not for her family support, she could hardly succeed. In her work she mostly appreciates the horizons brought by more effective use of available resources.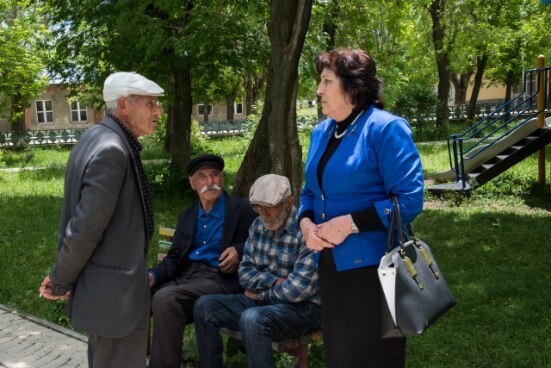 Mayor Harutyunyan is intensively communicating with the citizens and visit the settlements to familiarize with the existing problems and the needs of the population. She is convinced that being closer to the residents, will allow her to understand the problems better, thus leading to right decision-making.
In Amasia, various community-based organizations have invested and contributed to the development of the community life. Robotics team has been successfully operating for more than a year now, motivating the local youth to continue their studies in various innovative fields. IT sector is one of the most rapidly growing markets in Armenia, thus Robotics sees the potential of involving the young minds of the Amasia community.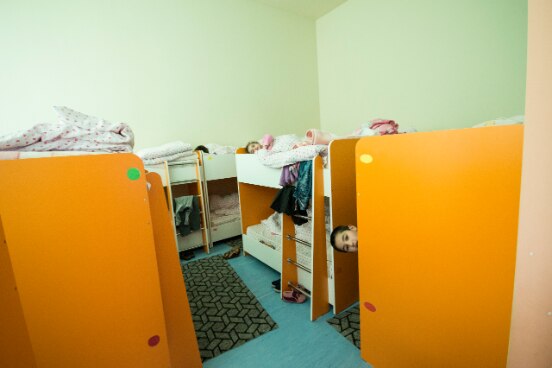 In addition, skills development club and an art group now function in Amasia. Children from different settlement come to the municipal center to attend these classes. Those children who make it to Amasia are welcome to stay! The doors to the kindergarten of the community are open not only to children of Amasia, but also to children coming from all the settlements. The kindergarten has been recently renovated, creating new work opportunities for the local women of Amasia.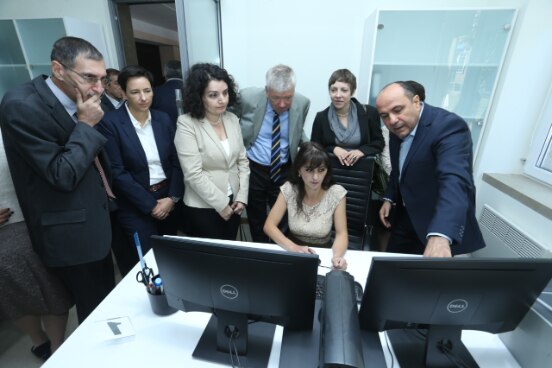 On the ground floor of Amasia's municipal building there used to be a cafeteria. Here, by the efforts of the Swiss, German and American assistance the space has been renovated and technically re-equipped for the establishment of the Citizen Office. Mayor Jemma Harutyunyan notes that the Citizen Office and the MMIS (Municipal Management Information System) has significantly eased the residents' lives. Four operators who have already been trained to work with MMIS are employed in the Citizen Office. Three out of four employees are women.