SDC project "Livestock Development in the South of Armenia": completion and bridge into the future
Article, 16.12.2021
On 16 December, 2021, the Swiss Agency for Development and Cooperation SDC closed its "Livestock Development in the South of Armenia" flagship project, together with its implementing partner organization the Strategic Development Agency SDA NGO. After six years of implementation in the southernmost regions of Armenia, Syunik and Vayots Dzor, the project achieved outstanding results on market, farm and social levels. 
The closing event, organized by the SDA, was attended by 62 people, including the Chargé d'Affaires a.i. of the Embassy of Switzerland in Armenia and equally the Deputy Regional Director of the Swiss Cooperation South Caucasus Werner Thut and his team, the Chairman of the SDA Mkrtich Ayvazyan and project staff, representatives of the RA Ministry of Economy, the RA Ministry of Territorial Administration and Infrastructure, the Syunik and Vayots Dzor governorates, municipalities of target communities, as well as veterinarians, processors and beneficiary farmers.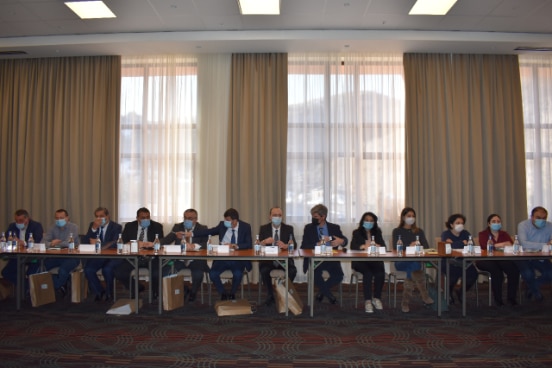 Since its very beginning, the Project aimed at increasing economic opportunities and incomes of male and female farmers involved in animal husbandry. Over the course of the Project implementation, farmers in 120 rural settlements benefited in terms of improved access to markets, farm support and extension services. The Project's well-targeted activities led to an increase of net cash income by 132% for around 7'000 farms and around 18'000 male and female farmers. Moreover, about 5'200 small farms invested in dairy and meat sectors, increasing the number of cows per farm by 45%. 235 off-farm jobs were created in milk and meat value chains, who started commercial sale of livestock production and got stable cash income opportunities as the result of the Project's interventions.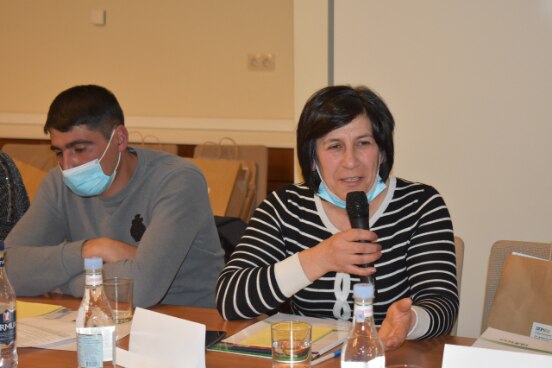 Farms' productivity in the Project area increased, as a result of improved farm support services (such as veterinary, animal artificial insemination and many others), of improved pasture management practices, of the introduction of efficient fodder production schemes, as well as of improved capacities of farmers in animal husbandry. Cattle productivity in 7'270 farms increased by 23%.
To serve the specific market needs of local small-scale farmers, the Swiss funded Project has also established an Animal Market in Syunik SAM, which includes a trade outlet, dedicated showrooms for animals and agro inputs, a business support unit, a slaughterhouse and a tavern. Towards the end of the Project, the SAM was transformed into a social enterprise. Click here to read more about the SAM.
Looking back, it all started in 2006, when Switzerland launched a small-scale veterinary support project in Syunik region of Armenia, which later grew into one of its most prominent interventions in the country in terms of its scale and geographic coverage. Initially covering 13 villages near Goris, the small project assisted local veterinarians in developing high-quality veterinary services for the farmers and improving animal health, thus contributing to the enhancement of milk quality in the region and ensuring market access for the local farmers.
However, support to Vayots Dzor and Syunik will not stop here. As Werner Thut (SDC) pointed out, Switzerland stands with Armenia and will continue its cooperation work with new large-scale projects which will also be deployed in the South of the country. In the frames of the newly launched Swiss Cooperation Programme for the South Caucasus Region 2022-2025, the SDC will extend its efforts of economic development in Armenia. Employment opportunities of youth living in rural areas will be improved through the new project "Modernizing Armenia's Vocational Education System in Agriculture". Incomes of farmers and rural businesses in remote areas will be further improved thanks to a better economic and more sustainable use of local natural resources in the frames of the "Living Landscapes for Market Development in Armenia" project. Eventually, a major project EcoBusiness in Rural Armenia which aims at supporting agricultural small-holders and small rural enterprises shall be launched in 2023 if conditions allow it.