ThinkEQUAL Conversations 2021
Local news, 09.03.2021
This year, in the face of COVID-19 crisis, we have marked the International Women's Day with a bitter realization of the fragility of the gains achieved over the last decades in our strive towards gender equality and women's empowerment.
On March 9, the Deputy Head of Mission of the Embassy and equally Deputy Regional Director of the Swiss Cooperation for the South Caucasus Mr. Werner Thut participated to the UNDP-organized ThinkEQUAL Conversations.
"While the fragility is not only COVID related, the pandemic has impressively highlighted the significance of women's contributions to society in so many areas: as healthcare workers, caregivers, or community organizers to name just a few. They have clearly demonstrated, once again if it was needed, their potential for leadership," said Mr. Thut in his opening remarks.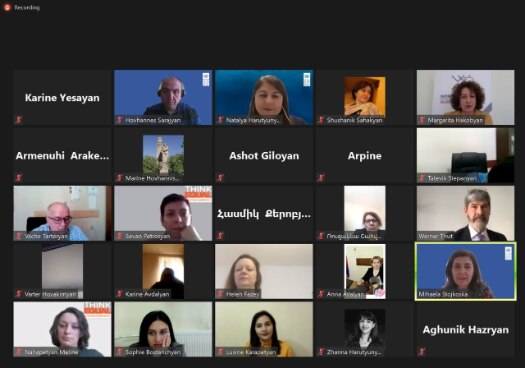 With its overall theme "Women in the Lead of Crisis Response", the ThinkEqual Conversations is a format for inspirational thematic discussions on important present-day aspects of equality. It focuses on key aspects of gender equality and women empowerment, enabling factors and structural mechanisms for ensuring equal opportunities and learning paths, visible trends on equality and inclusivity.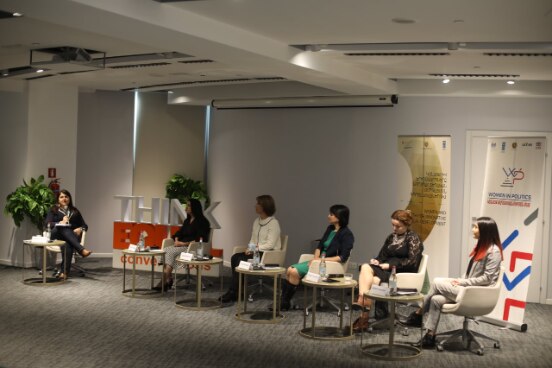 UNDP and OxYGen Foundation jointly organized the ThinkEQUAL Conversations within the frames of the Swiss funded "Improvement of the Local Self-Governance" program and its UNDP implemented component "Women and Youth in Innovative Local Development" and the "Women in Politics" project, funded by the UK Good Governance Fund.