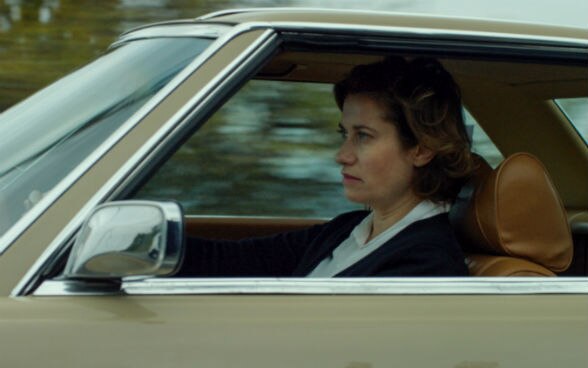 The Embassy of Switzerland has the pleasure to announce its participation in the 13th Francophone Film Festival in Cyprus and invites you to the screenings of the thriller film, MOKA:
Friday, 9 March 2018 at 21h                                           
Ciné Studio, University of Nicosia                                        
in cooperation with the Friends of Cinema Society
The Ambassador of Switzerland will host a cocktail after the film.
Tuesday, 20 March 2018 at 20.30h
Theatro Skala, 15 Kyriakou Matsi, 6015                               
in cooperation with the Larnaka-Famagusta Cinema Society
Language: French with English subtitles,
Duration: 90 minutes / free admission
Cast: Emmanuelle Devos, Nathalie Baye, Samuel Labarthe, Jean-Philippe Ecoffey, Diane Rouxel, Marion Reymond, Paulin Jaccoud
Synopsis:
Armed with a few belongings and a gun, Diane Kramer leaves the clinic on the lake Léman waterfront and heads for Evian. She is led by one obsession: to find the hit-and-run driver of the mocha coloured Mercedes which hit her son and devastated her life. The path of revenge is however, sometimes more tortuous than it seems and may even bring reconciliation.