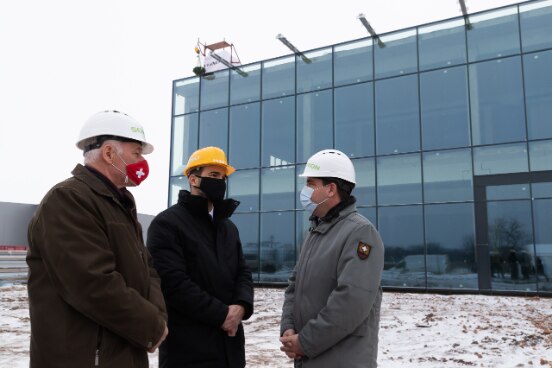 Founded in 1998 and based in Stäfa near Zurich, the company emerged from the Federal Institute of Technology (ETH) in Zurich and has currently employees, inter alia, in the United States, South Korea, Japan, China, Taiwan, Germany, and since recently, in Hungary as well.
Known for its innovative high-tech products, Sensirion produces a variety of sensors and microsensors that are found in one-third of the cars worldwide, as well as in various medical instruments, ventilators and numerous measuring instruments.
The investment volume of 3.5 billion forints in the 5000 m² production hall will initially create around 50 new jobs. From 2022, Sensirion Hungary will manufacture newly developed products and production technologies.
The topping-out ceremony was attended, among others, by Debrecen's Deputy Mayor Lajos Barcsa, Mr. Patrick Good from Sensirion Holding AG and the Managing Director of Sensirion Hungary Kft., Mr. Lászlo Abraham. Due to the pandemic, the solemn occasion was held in a small circle and was as well broadcasted online.
The Embassy congratulates Sensirion Hungary on the completion of this important milestone.