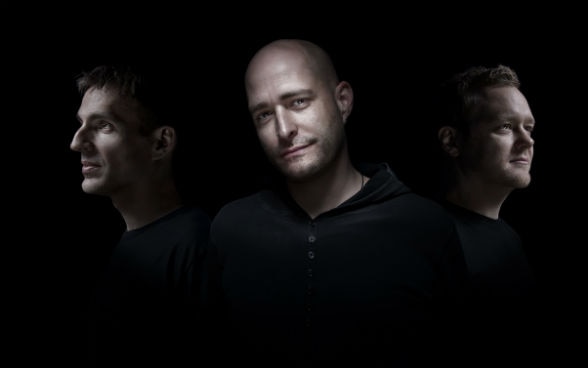 A Rom-Schaerer-Eberle Jazz Trió 2009-ben alakult, az osztrák JazzWerkstatt Wien és a svájci Jazzwerkstatt Bern együttműködése során. "Okos és fantáziadús" ez az "életteli együttes", amely szokatlan módon egy énekesből, egy trombitásból és egy gitárosból áll. Egyéni márkanevet teremtettek maguknak az európai jazzvilágban, "a néha lírikus zenét olyan virtuóz előadásban halljuk, mely megdobbantja szívünket és testünket." A kritikusok imádták az utolsó albumaikat. A Please Don't Feed The Model (2011) és az At The Age Of Six I Wanted To Be A Cook (2013) lemezeknek köszönhetően meghívást kaptak a Cullyjazzre, Londonba, Párizsba, Buenos Airesbe, Rómába, Berlinbe, Zürichbe, Prágába, és sok más városba. 2014 januárjában felejthetetlen koncertet adtak az Opus Jazzclubban is.

Peter Rom (Ausztria) – gitár
Andreas Schaerer (Svájc) – ének
Martin Eberle (Ausztria) – trombita, szárnykürt

A koncert linkjét itt találja meg.