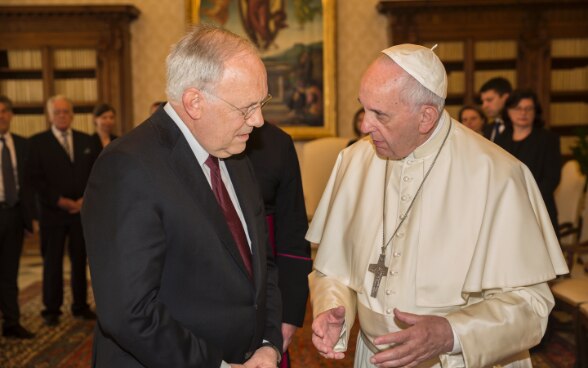 Issues on the agenda during the official discussions include migration to Europe, the search for peace in the Middle East and the prevention of violent extremism. The talks will also cover bilateral relations between Switzerland and the Holy See and the situation of the Roman Catholic Church and of the other religions in Switzerland. Also among the Swiss delegation due to meet the Pope on Saturday is National Council president Christa Markwalder.
The Papal Swiss Guard was founded in 1506 by Pope Julius II; it answers to the Pope, ensures his security and performs ceremonial duties. New Swiss Guards are traditionally sworn in on 6 May to commemorate the 147 soldiers who fell during the Sack of Rome in 1527.
The swearing-in ceremony is usually attended by senior figures from the government, the armed forces and the church. Council of States president Raphaël Comte is also expected to be present at the Vatican on Friday.