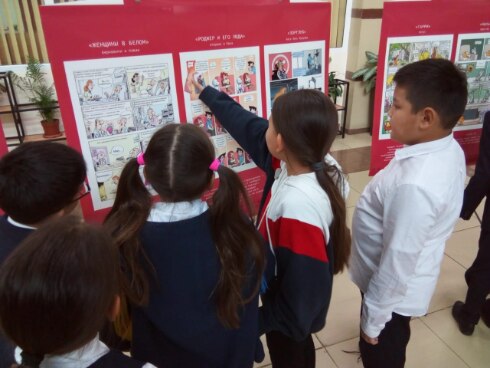 In the framework of the 70th anniversary of the Universal Declaration of Human Rights (UDHR), the Embassy of Switzerland, in partnership with the Embassy of Belgium, Penal Reform International (PRI), and diverse schools in Nur-Sultan, has launched the project Spirou4Rights in Kazakhstan. A travelling exhibition of 30 comics, each of which has one of the 30 articles of the UDHR as topic, is moving from one school to another. This is part of a series of projects that aim at promoting the Human Rights, notably by informing and fostering the engagement of the youth.  
At the moment, the exhibition is at Miras International School in Nur-Sultan.
The exhibition is, furthermore, combined with a drawing contest.