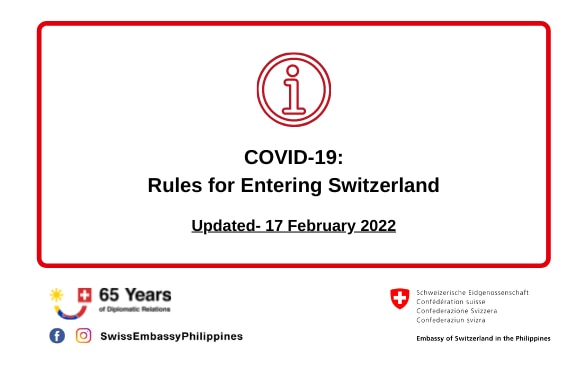 When entering the country, a negative test no longer has to be provided. In addition, people who enter the country by plane or long-distance bus no longer have to fill out an entry form (SwissPLF).
The decision of the Federal Council to lift the sanitary measures at the border does not change anything in the ongoing pandemic-related entry regulations for third-country nationals. Only the border sanitary measures upon entry are lifted as of 17 February 2022.
The border sanitary measures mentioned above only apply to Switzerland. If you have any questions about the airlines' conditions of carriage or the rules and regulations of any other country, please contact the relevant airline and respective Embassy/Consulate directly.
For more information, please visit the following sites: