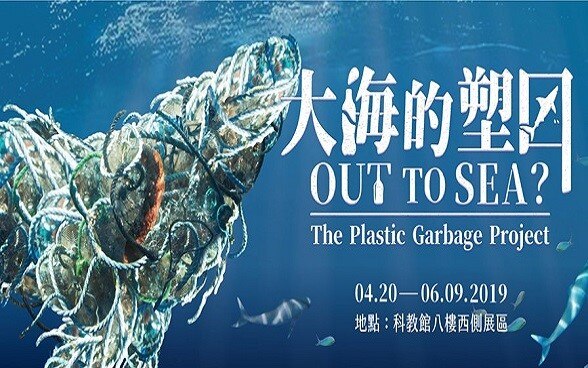 "Cheap. Practical. Multifunctional. Nearly indestructible. Since beginning of the twentieth century, plastic has been widely used in our everyday lives. However, the consequences of our thoughtless way of producing, using and disposing this convenient petroleum-based material are drastic: About ten million tons of plastic garbage, such as bags, bottles, cups and straws flood the world's oceans every year. It leads to alarming effects on nature, animals and ultimately on our health."
In order to bring these negative effects to the attention of a large public, the Museum für Gestaltung Zürich, Switzerland has prepared a travelling exhibition called "Out to Sea? The Plastic Garbage Project". This multimedia exhibition shows the tremendous problem of garbage in our oceans by combining elements of science and art.
The exhibition is shown from 20th of April until 9th of June 2019 at the National Taiwan Science Education Center (NTSEC). For Visitor Information, please check the website of the NTSEC (see link below).
For the opening of this exhibition, the NTSEC will held an Earth Day market at the 20th and 21st of April 2019, where environmentalists, artists, retailers, and various organizations from the public and private sector will be present. Sabina Brägger, an innovative Swiss designer that incorporates sustainability in her work by using alleged animal waste as material to produce high quality goods, will show her work.