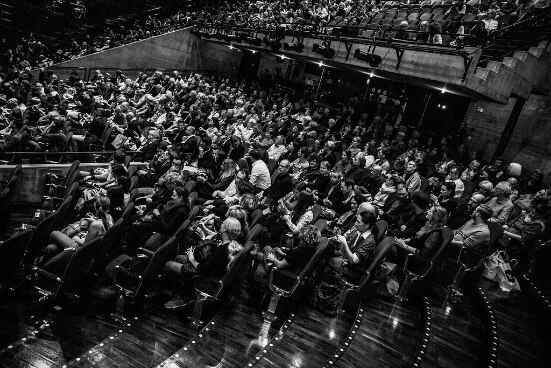 Dal 5 al 10 novembre 2019 Winterthur ospita la 23a edizione delle Giornate internazionali del cortometraggio. Al festival partecipano cineaste e cineasti di tutto il mondo, che presentano un'ampia varietà di cortometraggi. Quest'anno i riflettori sono puntati sul Brasile.
Il festival offre una panoramica dell'attuale produzione cinematografica e rappresenta inoltre un punto d'incontro per gli operatori del settore del cortometraggio in Svizzera. La DSC sostiene le Giornate internazionali del cortometraggio di Winterthur, volte a promuovere le produzioni cinematografiche dei Paesi del Sud e dell'Est.
Oltre ai programmi del concorso – a cui anche quest'anno partecipano cineaste e cineasti di tutto il mondo – saranno presentati vari programmi tematici. Quest'anno la sezione «Land im Fokus/Focus sur un pays» punterà i riflettori sulla variegata produzione cinematografica del Brasile.
Progetto 5x5x5
Nel 2019 si tiene anche la terza edizione del progetto sui cortometraggi e i documentari «5x5x5», in collaborazione con la società di produzione cinematografica svizzera Langfilm e la scuola universitaria di Lucerna. Per cinque settimane, cinque cineaste e cineasti hanno girato cinque cortometraggi sul tema «To come, to stay, to leave», che saranno proiettati per la prima volta sabato 9 novembre nell'ambito delle Giornate del cortometraggio. Le cineaste e i cineasti che vi partecipano quest'anno provengono da diversi Paesi africani.