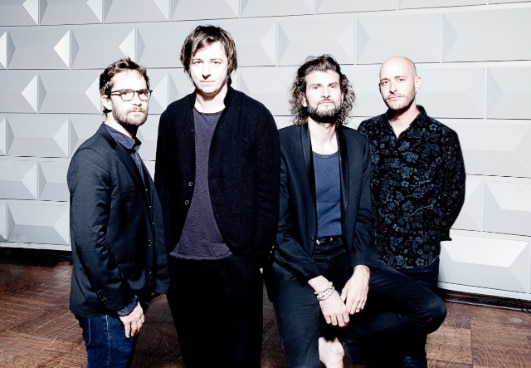 Emile Parisien saxophone
Vincent Peirani accordion
Andreas Schaerer vocals
Michael Wollny piano
One of the most charismatic quartets of European jazz, Parisien/Peirani/Schaerer/Wollny is a band that likes to push its boundaries as well as the instruments they play. Swiss singer Andreas Schaerer, German pianist Michael Wollny, French accordionist Vincent Peirani, and French saxophonist Emilie Parisien have reinforced their bright careers through this project and crowned it last year with their album Out of Land. The quartet will be playing Out of Land in its entirety, which starts with knocking listeners out of their feet and ends with an epic closer. The band invites the audience to explore the riches of this album through a highly characteristic performance. As is customary with projects of this nature, this might end up being a performance you may never see again. So, make sure to be there!
Thursday 12 July 2018, 20.00 at Zorlu Performing Arts Centre Drama Stage
For more information and ticket sales: Biletix