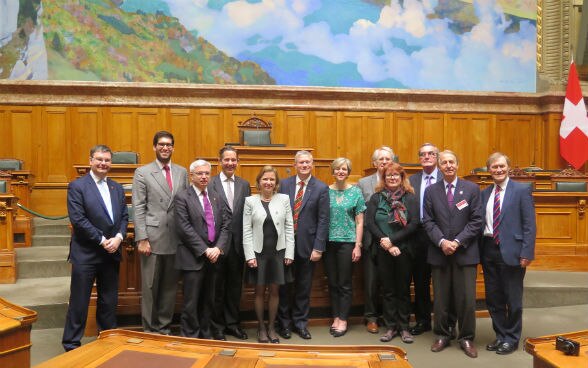 Over four days, the group met with Swiss MPs, business representatives and senior officials for a packed schedule of exchanges on topics from migration to central banking, with a focus on Switzerland's relationship with the European Union.
The visit offered plenty of opportunities to exchange on how to strengthen the vibrant and flourishing bilateral relationship between the UK and Switzerland. Taking place in the week after the UK formally triggered the withdrawal procedure from the European Union, it was an opportunity to discuss how to avoid any legal gap or vacuum when Brexit takes effect. At present the bilateral agreements between Switzerland and the EU are the essential basis for relations between Switzerland and the UK, and when the UK leaves the EU these agreements will no longer apply. The Swiss government is working to avoid any legal uncertainty by developing a follow-up regime for Swiss-UK relations ("Mind the Gap" strategy).
Other highlights of the visit were tours of CERN and of the Swiss Parliament, and meetings at the World Trade Organization and United Nations .
Thanks to the Parliamentarians who joined us for this study trip and to all of the Swiss institutions and organisations who welcomed us, as well as the government of the canton of Geneva, economiesuisse, and the British Embassy in Berne who all kindly hosted dinners on the occasion of the visit.