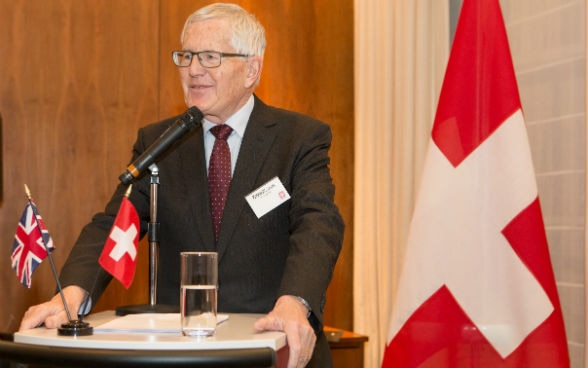 The Embassy hosted another successful networking event for alumni of Swiss universities based in the UK.
Kaspar Villiger, former President of the Swiss Confederation and Finance Minister and former UBS Chairman gave a keynote speech. Mr Villiger spoke on global politics, economics and future challenges for Switzerland. A question and answer session with Mr Villiger was followed by a networking reception over Swiss beers and canapés.
If you are an alumnus of a Swiss University and you're based in the UK, visit the Alumni network page for more information.