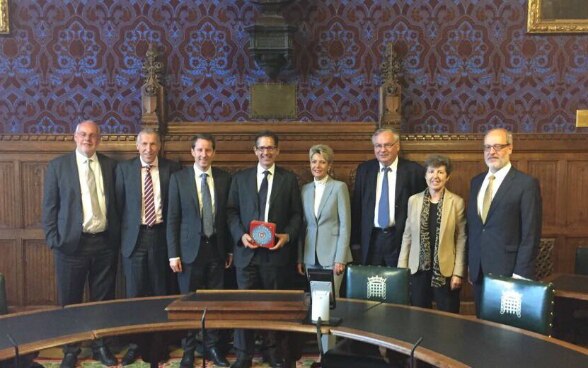 The visit focused on the UK's ongoing Brexit negotiations with the EU, and concerned the bilateral relations between Switzerland and the UK once the latter has left the EU.
For this purpose, the delegation met with British parlamentarians, government ministers, as well as representatives from think tanks and the corporate sector. 
The EFTA/EU Delegation was represented on this bilateral working visit by its president, Thomas Aeschi (National Council, SVP/ZG), its vice president, Karin Keller-Sutter (Council of States, FDP/SG), Kathy Riklin (National Council, CVP/ZH), Jean-François Rime (National Council, SVP/FR), Didier Berberat (Council of States, SP/NE) and Konrad Graber (Council of States, CVP/LU).