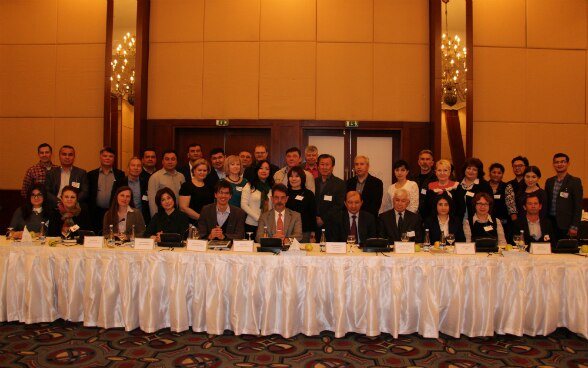 Sanitation is a key element of the Water & Sanitation sector that is unfortunately frequently overlooked. Indeed, drinking water distribution systems cannot be effective without adequate complementary sanitation technologies and practices to safeguard the populations' health and wellbeing.
The training is provided by specialist from the EAWAG, a water-focused research centre affiliated to the Swiss Federal Institutes of Technology. They will introduce the participants to the EAWAG's 'Compendium of Sanitation Systems and Technologies' that brings together in a user-friendly format all existing and proven technical solutions to achieve basic sanitation standards, including in rural areas . The Compendium is designed to be used by sanitation professionals as a practical tool to support the selection and the implementation of sanitation and waste management methodologies that are most adequate for each specific context. 
EAWAG's "Compendium of Sanitation Systems and Technologies" was recently translated into the Russian language. Training participants will learn how to use it to identify the current sanitation challenges in Uzbekistan and the existing practical options to address them effectively.