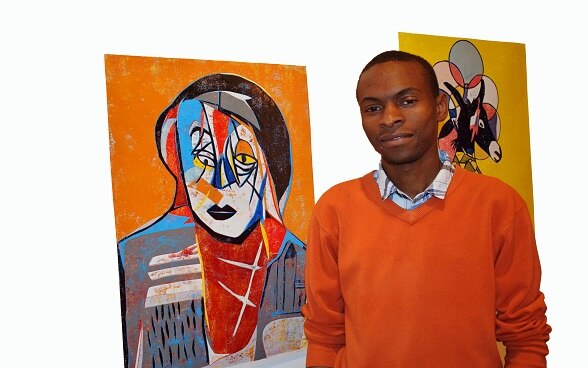 Running until 15 October 2017, the exhibition presents drawings, graphics – mono prints collages and three dimensional sculptures that delicately discover form and line anew in a way that is charming and charismatic.
For instance, the sculptures by renowned artist, Johnson Zuze which highlight power and elegance through lines splendidly combine wire and waste material from junkyards and street corners to bring innovation and his ground-breaking talent to life.
In addition, the works of Virginia Chihota allows the viewer to see how the young female artist is possessed with a robust sense of storytelling coupled with an eye for detail that brings her contemporary figures to life and makes them accessible to all.
What is most enigmatic however, about this exhibition is that all the artistes, novice and experienced, achieve the almost impossible with lines that are unique and challenging to one's imagination.
Speaking during the opening of the exhibition, Regional Director of Cooperation for the Swiss Agency for Development and Cooperation, Mrs. Juliane Ineichen noted how Switzerland attaches high importance to the promotion of the arts sector in Zimbabwe and the Southern African region.
"This is the reason why the Government of Switzerland through the Swiss development programme for Southern Africa, supports a regional arts and culture programme that enables artists to go beyond their borders to showcase their work and establish new networks and experiences in the region," said Mrs. Ineichen.
The opening of From Line to Form II exhibition coincided with the hosting of the second International Conference of African Culture (ICAC) at the National Gallery of Zimbabwe which is running from the 11th -13th of September, under the theme «Mapping the Future». The first ICAC conference was held in 1962.
Delegates from ICAC who attended the opening said that the exhibition was nothing short of amazing, adding that the work on display showed an outstanding level of confidence and an explosion of creativity among Zimbabwean artistes.