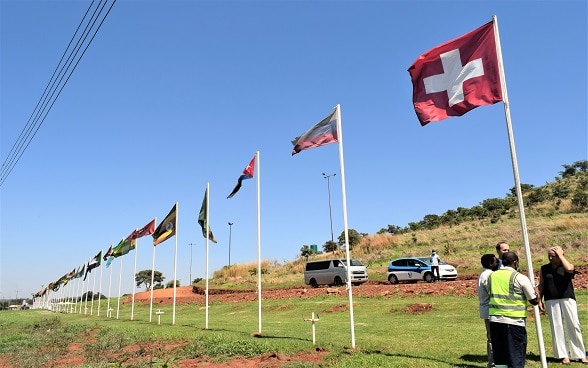 The Museum of African Liberation represents a significant milestone for Africa's collective memory.
As a result of the establishment of the museum, the African continent will have a rallying point to engage with their own culture, history and heritage on African soil and present it to its diversified people and the world.
The Embassy of Switzerland welcomes this initiative as it has always been committed to the fair and honest reconstruction of history from an inclusive and diversified perspective.

With significant expertise and a respectable legacy on digitalisation and archiving, Switzerland considers the Museum of African Liberation a noteworthy investment that has the capacity of bringing people of various backgrounds and countries together.

Speaking during the handover ceremony, Ambassador of Switzerland, H.E. Mr. Niculin Jäger said, "I am very confident that the museum will become a continental repository and epicentre of African liberation history and a rallying point for a shared history on the continent."

Historically, the Swiss Solidarity Movement has worked closely with various liberation movements on the continent, including those in Zimbabwe accordingly playing an important role in supporting Africa's struggle against colonialism and apartheid. Hence, documents from this period accommodated by the Swiss Solidarity Movement could be make available for researchers and scholars.  

INSTAK chief executive officer, Ambassador Kwame Muzawazi noted that "The museum project is key in documenting the rich history of Africa which has for long been distorted by the continent's former colonisers and we are grateful to the friendship and support offered by the Ambassador of Switzerland to achieving this endeavour."