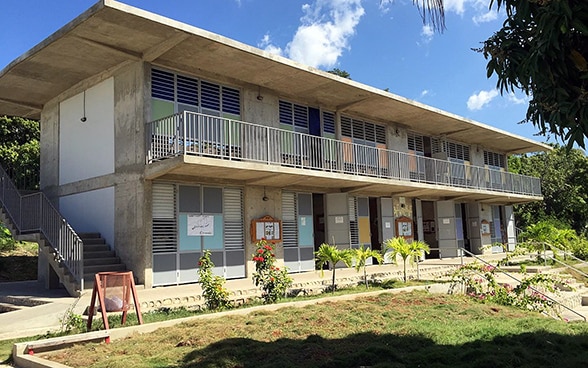 In recent decades, thousands of people have lost their lives as a result of earthquakes, flooding, drought, landslides, hurricanes and volcanic eruptions. These disasters strike poor and industrialised countries alike, but the impact is greater on less developed countries.
Reducing disaster risk is a priority issue for the SDC. Its work in high-risk countries focuses on prevention, improving disaster-response mechanisms and putting in place measures to avoid similar situations in the future. On the ground, it runs its own projects and supports the work of partner organisations.
Switzerland is also able to provide a team of humanitarian experts, the Swiss Humanitarian Aid Unit, to its partner governments upon request. Experts in reconstruction and risk prevention are seconded to the ministries in charge of these issues. Christian Ubertini works in Haiti, where the SDC is helping reduce the impact of natural disasters through a long-standing bilateral cooperation programme. In Morocco, the SDC is backing the authorities' efforts to implement a national integrated risk-management programme.