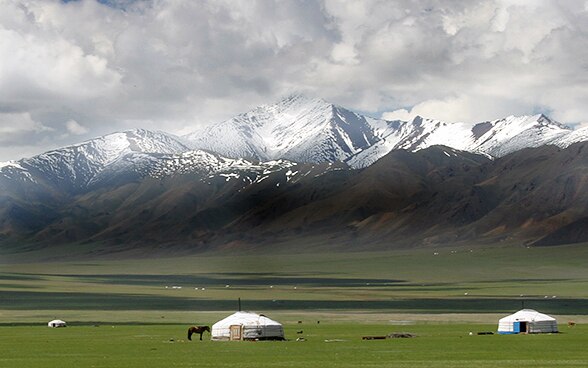 One third of Mongolia's population, which is dependent on herding for survival, is faced with the problem of overgrazing. Empowering herders to collectively manage grazing resources is one of the main objectives of the Green Gold project, which promotes the preservation of grazing land. The project was selected from more than 740 proposals entered in an international competition organised by Expo Milano 2015. It will be showcased as an example of best practices in food security.
Green Gold project in Mongolia
The SDC's engagement in Mongolia
In the years ahead, the world will face serious challenges in relation to food security. Expo Milano 2015 is meant to be a place for dialogue and knowledge sharing to develop a strategy for global sustainable food management. 18 projects were selected in a competition initiated by the Feeding Knowledge programme, and will be on exhibit for the duration of the expo. By showing examples of best practices, these projects aim to compare the various practices used by international, national and regional organisations, civil society, businesses and academic institutions, in both developed and developing countries, in response to food-related issues.