Human rights at the centre of the SDC's work in Honduras
Article, 25.08.2015
During the visit of United Nations High Commissioner for Human Rights Zeid Ra'ad Al Hussein to Bern on 25 August 2015, FDFA State Secretary Yves Rossier formalised SDC financing for a new office of the High Commissioner in Honduras. The new structure will further the efforts Switzerland has made in the country since 2011 in the field of human rights.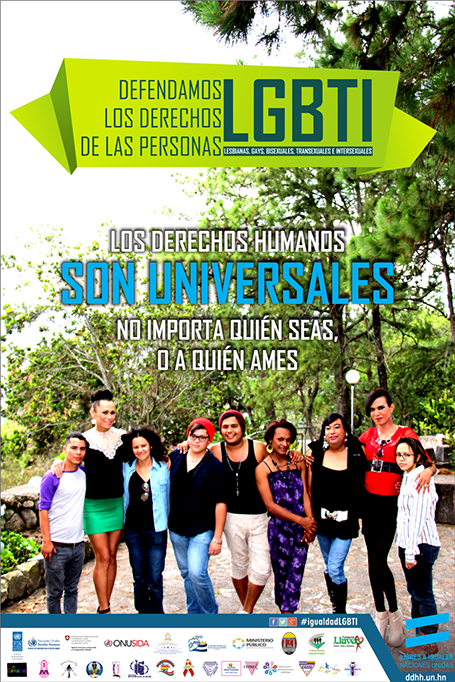 The SDC has allocated CHF 1 million per year to finance the Office of the United Nations High Commissioner for Human Rights in Honduras. The new office will open in autumn 2015 at the request of the Honduran government. It is supported by the United States as well as Switzerland.
The office will work closely with state institutions and civil society – lawyers, journalists, human rights defenders – to strengthen their efforts against human rights violations and the root causes of violence and impunity in Honduras.
The country has the world's highest homicide rate in proportion to its population. The criminality compounded by impunity that is typical of Honduras prevents sustainable economic and social development, especially as the poor are the main victims of the violence.
An SDC priority since 2011
With this in mind, the SDC launched a programme in 2011 to strengthen respect for human rights in the country, in collaboration with the United Nations Development Programme (UNDP).
The SDC initiative has had positive results. The Honduran government has adopted a national plan of action on human rights. Hundreds of prosecutors, judges and lawyers have received training, as have over 1,000 young police officers. The capacity of various organisations working to prevent torture to take action has been strengthened, in particular to enable them to make more prison visits.
At the same time, the SDC has helped to improve rights and advocacy for several minorities at risk through the establishment of legal advice services. Lesbian, gay, bisexual, transsexual and intersex (LGBTI) people, who are regular targets for discrimination and physical assault, are now better represented, as are ethnic minorities and people with disabilities.
Latin Brief 2/2015 - The SDC's human rights programme in Honduras: protecting the most vulnerable (PDF, Number of pages 4, 778.9 kB, English)
Police reform and combating youth unemployment
The establishment of the new office of the UN High Commissioner for Human Rights will be a welcome extension to SDC efforts to encourage more respect for human rights in Honduras.
Moreover, the SDC will continue to finance two parallel projects to address criminality and to prevent crime and the many cases of impunity. The first project supports reform of the Honduran national police to improve its capacity to prevent and investigate crimes and to curb corruption in the service. The second offers vocational training programmes to several thousand young people from poor neighbourhoods to give them new opportunities to enter the labour market.