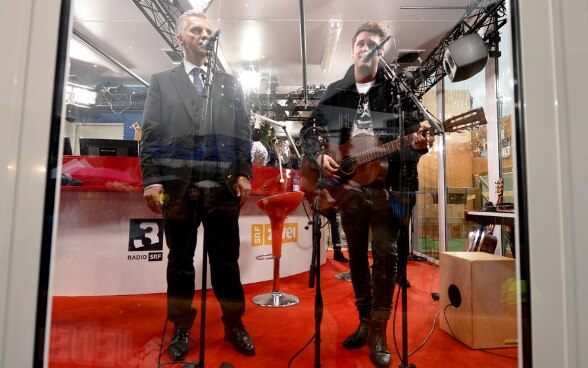 This is the sixth time the pre-Christmas fundraising campaign "Jeder Rappen zählt" is being held. On the opening day of the campaign, Mr Burkhalter went to Lucerne to meet people and answer the moderators' questions in the glass box studio on the Bahnhofplatz.
During the discussion, he talked about his impressions of this presidential year, which coincided with Switzerland's chairmanship of the OSCE and, therefore, prompted him to mediate personally in a conflict that forcibly displaced over a million people – the conflict in Ukraine.
There are more than 50 million displaced people in the world, with the greatest tragedy being the wars in Syria and Iraq. President Burkhalter also explained to the radio audience how Switzerland's Humanitarian Aid is committed to helping internally displaced persons and refugees and its close cooperation with other aid agencies.