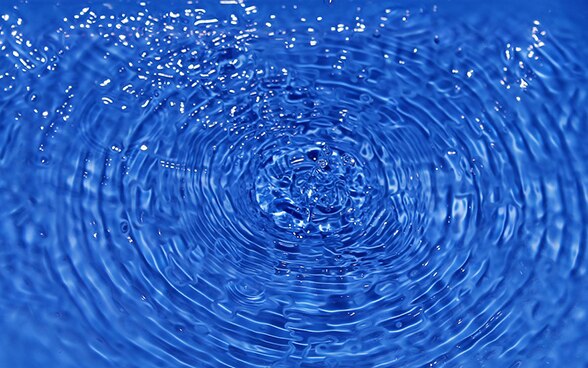 Water is an essential resource for public health, agriculture, food security, energy generation and industrial production: essential, but not inexhaustible. If water consumption continues at the current rate - while the population quadrupled in the 20th century and water consumption rose by a factor of nine - then the global shortfall will rise to 40% in the years ahead.
Specifically, this means, for instance, that the water supply for central Asian countries, which today is a source of regional tensions, could tomorrow transform into open conflict. Or that a city like Sana'a, the capital of Yemen, could find itself without water in ten years if nothing is done.
Switzerland would like to help reverse this trend. Together with 14 countries, it launched the Global High-Level Panel on Water and Peace in November 2015 in Geneva. The panel has focused on three main topics: funding water infrastructure, protecting water in armed conflicts, and intersectoral conflicts.
Mr Burkhalter, head of the Federal Department of Foreign Affairs (FDFA), said he was pleased that this discussion on the importance of water and how it relates to security was being held in New York. He reiterated that Switzerland was determined to be involved in promoting the idea that water can be a long-term instrument of cooperation and peace.
The Geneva-based panel, bolstered in spring 2016 by a Group of Friends comprising representatives of some 40 countries, will present a series of recommendations in 2017.
---
Further information:
Dossier for the 71st UN General Assembly

---
Address for enquiries:
Information FDFA
Bundeshaus West
CH-3003 Bern
Tel.: +41 58 462 31 53
Fax: +41 58 464 90 47
E-Mail: info@eda.admin.ch
---
Publisher: