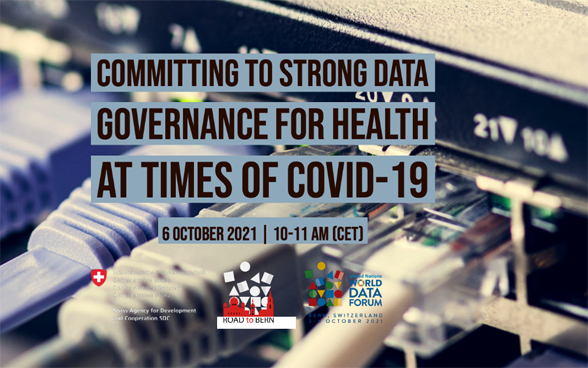 In the last decade, the field of digital health has been marked by fragmented funding and pilots that achieve neither scale nor sustainability (so-called 'pilotitis'). This fragmentation has been further exacerbated in the frame of the Covid-19 response. As a result, strong governance and new models of data collaboration are crucial to ensuring desired health impacts are achieved and SDGs targets are met. Today, these data collaborations involve increasingly diverse sets of partners – across sectors, verticals, organisations, and levels of the health system. There are multiple benefits to such collaboration -- including more efficient resource allocation, better risk mitigation, broader and more complete data sets, economies of scale, and geographic scope of impact. However, without the establishment of good governance practices from the start, nascent attempts at data collaboration will be slow, unwieldy, and unsustainable.
The objective of this panel is to foster a dialogue around health data governance and new health data collaborative models. These link top-down and funder-driven efforts to improve efficiency in digital investments with ground-up, non-profit-driven collaborations to accelerate health impact in the field and to bridge the digital and data divide. With a focus on low and middle-income countries and in the context of Covid-19, the conversation will link broad concepts of strong collaborative governance with real-world examples of agenda alignment, conflict resolution, and risk pooling. Panelists will represent the perspectives of governments, funders, researchers, implementers, legal advisors, and technologists. A short keynote speech will be given by Prof. Antoine Geissbühler, Vice-Rector in charge of innovation and digitalisation, University of Geneva. It will be followed by a panel discussion.
The event will take place in a virtual form.
Flyer (PDF, 1 Page, 871.2 kB, English)
Note: By registering, you agree that the event will be recorded and that the recordings may be used for further purposes.
Participants can register until 2 October 2021.