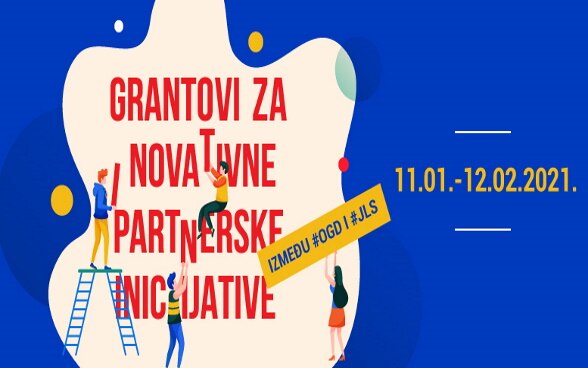 The aim of the call is to promote and strengthen partnerships between civil society organizations (CSOs) and Units of local self-government (ULGs) through the launch and implementation of joint initiatives that will create innovative solutions and tools for greater citizen participation in decision-making processes, improvement of public services and better monitoring of the work of local authorities. In addition, the call aims to improve cooperation between citizens and decision-makers, as well as to promote the role of new technologies and digital tools in the process of creating public policies that are more citizen-oriented and responsive to their needs and requirements.
This call will support up to 30 of the best project proposals for innovative partnership initiatives between CSOs and ULGs, within four LOTS:
LOT 1: Innovative solutions and tools for citizen participation in decision-making processes
LOT 2: Innovative solutions and tools for providing services to citizens
LOT 3: Innovative solutions and tools for monitoring the work of local self-government bodies
LOT 4: Democratic response to the consequences of the Corona virus pandemic
The maximum amount of an individual grant is up to RSD 1,400,000.00 for a period of 18 months.
The project proposal must be in line with relevant national and local legislation and/or strategies (e.g. laws, bylaws, strategies, action plans, etc.) and show a clear contribution to the realization of the objectives of national and local strategic documents and action plans (gender equality, human and minority rights, environmental protection, social inclusion, various services to citizens, etc.)
More information about the call, application process and necessary documentation is available on the  ACT Project website.
The Government of Switzerland is supporting the "For an Active Civil Society Together – ACT" project to the tune of EUR 5.37 million for the period 2019-2023.