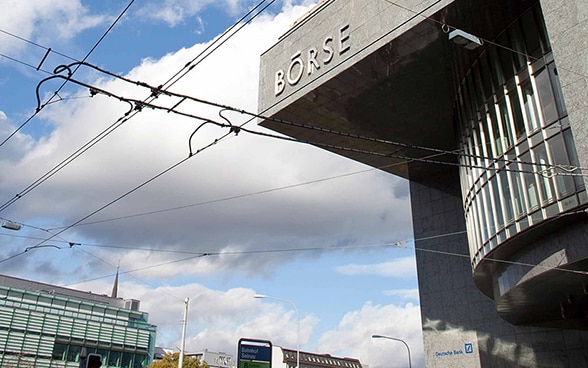 The aim of the Federal Council and the best solution for all affected Swiss and EU market players remains a swift and unlimited extension of stock market equivalence. The Federal Council is continuing to reaffirm its view that Switzerland meets all the conditions for unrestricted recognition of the equivalence of Swiss stock exchange regulation by the EU.
According to previous signals from the European Commission, however, a reassessment of stock market equivalence by the EU is not expected until the autumn or even the end of 2018. Until then, there will be a continual increase in the already existing uncertainties for Swiss stock exchanges and market participants from the EU. Consequently, the Federal Council considers it indispensable to adopt a contingency measure already now.
Entry into force only if necessary
The contingency measure adopted aims to protect the functioning of the Swiss stock exchange infrastructure if necessary and to continue to enable EU market participants to access Swiss stock exchanges. If the European Commission does not extend Switzerland's stock market equivalence in time, an ordinance will introduce a new Swiss recognition obligation for foreign trading venues that admit Swiss shares to trading. In that case, EU trading venues would not receive this recognition.
The conditions should thereby be created for EU market participants, i.e. banks and securities dealers, for example, to continue to be able to trade Swiss shares on Swiss stock exchanges. The Federal Council would bring a corresponding ordinance based on the Federal Constitution into force by 1 December 2018 at the latest. However, it will do this only if the European Commission has not extended stock market equivalence by then or has not publicly promised an extension.
Targeted protective effect
The Federal Council attaches particular importance to emphasising that the measure serves solely to protect the functioning of Swiss stock exchanges if need be. It is continuing its efforts to consolidate and deepen relations with the EU. Its aim is still to make progress on the institutional framework agreement.
---
Address for enquiries:
Peter Minder, Head of FDF Communications
Tel. 058 462 63 01, peter.minder@gs-efd.admin.ch
---
Publisher: