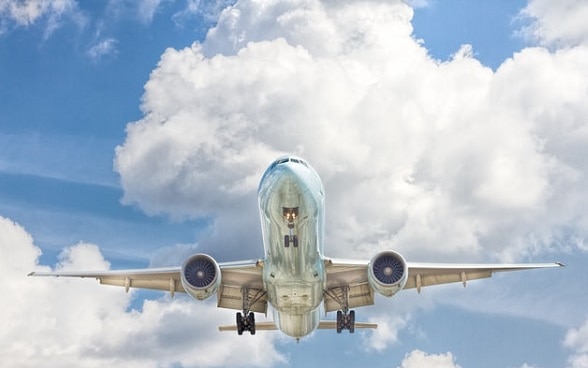 The 1999 Agreement on Air Transport governs access for Swiss air carriers to Europe's deregulated civil aviation market. It grants them commercial flying rights in Europe without discrimination, placing them on a largely equal footing with their EU competitors. For example, Swiss air carriers are free to choose their destinations and set their own fares, with their choice of aircraft on any given route. For passengers, this has resulted in lower air fares over the years and a wider choice of connections to many new destinations.

Before the Agreement on Air Transport was signed in 1999, Switzerland had a multitude of individual aviation agreements with almost all EU member states at the time. These bilateral agreements are today superseded by the Agreement on Air Transport with the EU. The provisions of the previous agreements now only apply where their scope or the rights they establish are wider than those in the Swiss-EU Agreement on Air Transport.
Agreement on Air Transport: same conditions for Swiss and EU air carriers
The Agreement on Air Transport secures Swiss air carriers practically the same competitive conditions as their EU counterparts. This is crucial for their survival in the fiercely competitive airline industry. Under the agreement, Swiss carriers can fly to the destinations of their choice with aircraft of any size, which allows for greater efficiency in fleet utilisation and lower operating costs.
Conversely, the opening of Swiss skies to foreign airlines has increased competition and resulted in many new international routes. Various existing routes are now also served by other European airlines, which benefited equally from the agreement.
Europe was the final destination of the journey for almost 85% of the 8.7 million passengers from Switzerland in scheduled and charter traffic in 2021
Chronology
2002
Entry into force of the Agreement (1 June)
2000
Approval of the Agreement by the electorate in the popular vote on the Bilateral Agreements I (21 Mai, 67.2% in favour)
1999
Signing of the Agreement (in the framework of Bilateral Agreements I, 21 June)