PM Samilov & Ambassdor Grichting on railway issues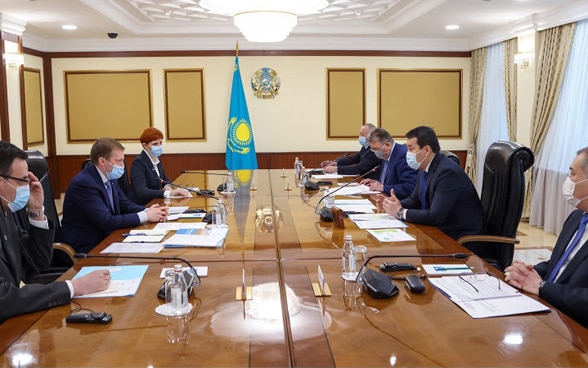 On April 25, Kazakh Prime Minister Alikhan Smailov and the Swiss Ambassador David Grichting had a meeting together with representatives of Kazakhstan Temir Zholy and the Swiss company Stadler Bussnang AG, regarding a strategic railway cooperation.
Prime Minister Smailov noted that Kazakhstan's mechanical engineering is one of the perspective sectors of the national economy and that Kazakhstan has huge potential to expand localization.
The representative of Stadler assured that the company is ready to establish manufacturing of modern railway rolling stock «made in Kazakhstan» corresponding to the international quality standards, provide staff training, commit to meeting the requirements for localization and want Kazakhstan as the main platform in the region.