Exit Programme 2022-2024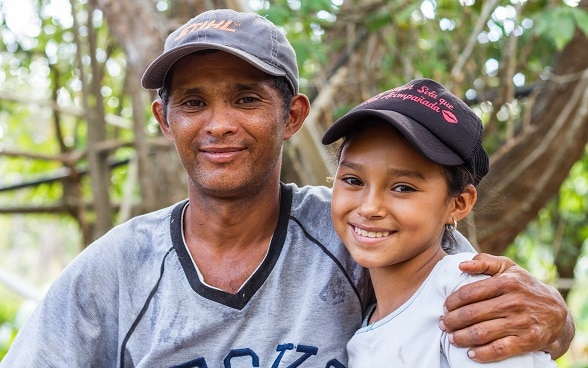 Many things have changed since Switzerland first made a commitment to fight against poverty in Central America over 40 years ago. Over the years, we have continuously innovated, adapting its response to opportunities such as sustained economic growth, and to the challenges posed by social upheaval, fractured democratic institutions or severe humanitarian crises. Nevertheless, in this fragile context there has been one constant: our enduring commitment to fighting poverty and to inclusive sustainable development. Year after year, we have focused on making tangible changes in the lives of the most vulnerable people by promoting their empowerment and respect for their rights.
With its new 2022-2024 Cooperation Programme in Central America, Swiss Cooperation is entering a new phase. The Dispatch on Switzerland's International Cooperation 2021-2024 envisages a responsible and gradual withdrawal of Swiss bilateral cooperation from Latin America and the Caribbean. The 2022-2024 programme provides continuity for the lines of action which had good results, in order to consolidate and possibly scale up their impact, and also provides guidelines for the withdrawal of bilateral cooperation, emphasising the sustainability of the results and the institutions supported. Finally, it promotes other forms of Swiss solidarity, such as humanitarian aid, multilateral cooperation and NGOs and foundations, among other Swiss players committed to development in Central America.