Swiss-South African Joint Research Programme (SSAJRP)
Swiss South African Joint Research Programme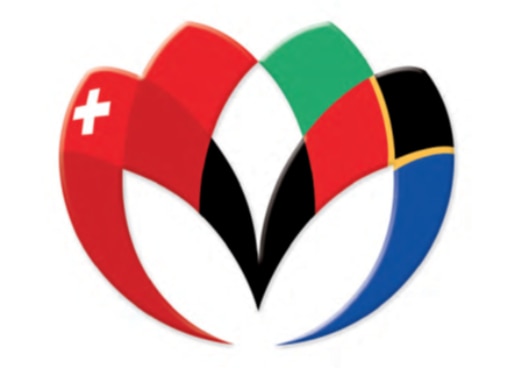 Since its inception in December 2007, the Swiss-South Africa Joint Research Programme (SSAJRP) has delivered on a mandate to promote scientific and technological collaboration between Switzerland and South Africa.
Joint research projects are the cornerstone of the SSAJRP.
The Swiss National Science Foundation (SNSF) and the National Research Foundation (NRF) make a joint call for these projects every four years. The SSAJRP has supported joint research projects over three phases as well as a bridging phase, as follows:
Phase I, implemented from 2008-2012, supported 16 projects in the domains of public health and biomedicine; biotechnology and nanotechnology; humanities and social sciences.
A Seed Funding Call, implemented during 2012 and 2013, supported eight projects with a focus on industry-academia collaboration.
Phase II, implemented from 2013-2016, supported 25 projects in the areas of public health and biomedicine; green technology and clean technology (climate change); biotechnology and nanotechnology; social sciences and humanities.
Phase III, which is currently being implemented from 2017- 2020, is supporting 12 projects in the following domains:
Ensuring healthy lives and promoting well-being: from new tools to systems understanding
Sustainability, focusing on the fields of environmental sciences, engineering and energy-related issues
Social sciences and humanities in the context of current and future societal challenges and
Methodologies and technologies for data-intensive applications
The 61 joint research projects supported, were in the following domains:
Communicable Diseases 20
Non-Communicable Diseases 15
Social Sciences and Humanities 7
Clean Technology 10
Sustainable Systems 7
Big Data 2
In many instances these categories use a cross-cutting platform such as biotechnology, nanotechnology and/or big data to address the national and global challenges. The big data domain was only added in Phase III of the SSAJRP.
These joint collaborations have wide impact: from joint publications to mutual learning; capacity enhancement; and the establishment of networks both in Europe and in Africa.
Equally important is the establishment of mutual trust and friendship, serving as a catalyst to take the collaboration beyond that of formal agreements, as reported during a review of Phase I.
Building on the solid work that had been done in the first funding period, the Leading Houses continued to further the Swiss-South African collaboration by focusing on established researchers and young career scientists, in academia as well as industry in Phase 2. It also expanded its scope to other African countries via the Swiss African research collaboration SARECO.
SSAJRP has established itself as a prestigious instrument for international collaboration not only among the scientific communities in both countries, but also at political and official level.