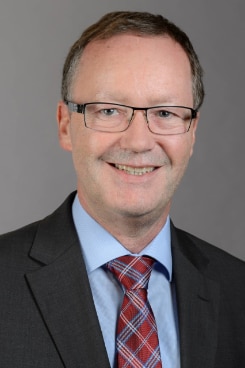 Dear Visitor,

It is my pleasure to welcome you to the website of the Embassy of Switzerland in Khartoum. This Embassy is in charge of bilateral relations between Switzerland and Sudan as well as Eritrea.
Over 30 years ago, I started my career with the Swiss Foreign Service with a posting in Kinshasa and I am very happy to be back again on the African continent after such a long period. I am also pleased to continue the good cooperation between Sudan and Switzerland, and look forward to strengthening the diplomatic ties between our two countries.
The Embassy team covers political and economic relations, development cooperation and humanitarian aid, migration matters as well as consular and visa services for Sudan and Eritrea. We take care of the needs of Swiss citizens in these countries, support scientific cooperation and cultural exchange and explore new areas of mutual interest.
The consular team in Khartoum is at the service of the Swiss citizens and visitors requesting visa information. You can have access to overall information about Switzerland and its political system, history, economy, tourism, research and innovation, education, cooperation and humanitarian programmes in Sudan, and various other topics. You can find more information on the Embassy's activities on Facebook.

Should you have any questions or request further information, please do not hesitate to contact us.
Thank you for your visit,
Christian Winter
Ambassador of Switzerland