Embassy of Switzerland in Kenya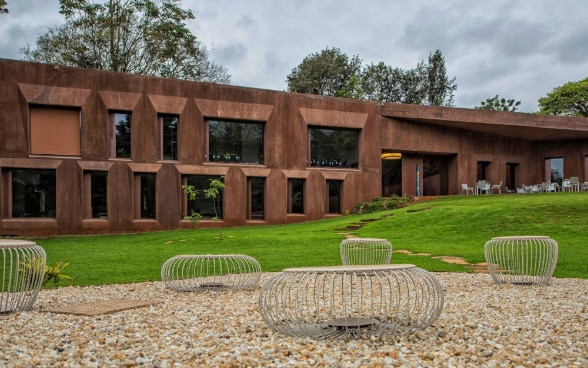 As the official representation of Switzerland, the Embassy covers all matters concerning diplomatic relations between Switzerland and Kenya, as well as Switzerland and Burundi, Rwanda, Somalia and Uganda. It represents Swiss interests in the areas of political, economic and financial affairs, science, education and culture. It delivers consular services to citizens of Switzerland and other countries. It implements the cooperation strategy for the Horn of Africa.
In order to fulfill these tasks, the Embassy operates in four Divisions. Find out more about the work of each one of them.
Warning
Please note that the Embassy of Switzerland to Kenya, Burundi, Rwanda, Somalia and Uganda, including the Swiss Regional Cooperation Offices in Nairobi and Kigali, will never charge a fee for any service related to employment opportunities at the Embassy, scholarship applications or project proposals.
Be extra vigilant when you are approached by persons or organizations supposedly acting on behalf of the Embassy requesting a fee for their "services". The Embassy does not work through agencies or intermediaries.
A number of people in Switzerland have received hand-written letters by alleged students from Eastern African countries seeking financial support for their tuition fees and living expenses. In most cases, such letters originate from criminal networks. Do not transfer any money to persons or organizations you do not know.
Please do not hesitate to contact the Embassy if you have any question or doubt.