Projects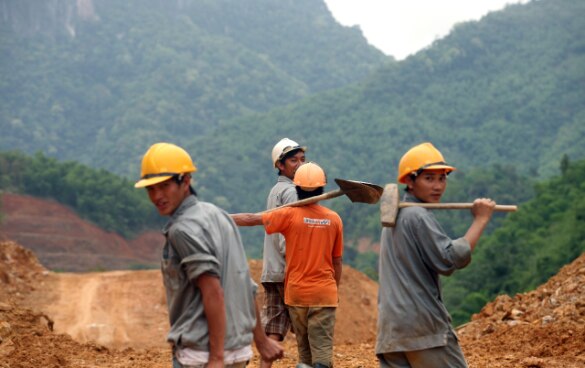 The projects described below provide an insight into Switzerland's funding and stability work in developing countries. The projects will be presented and discussed at the Annual Swiss Development Cooperation Conference on 21 June 2019.
FUNDING
'Social Impact Bonds' (SECO, Colombia)
The UN estimates that by 2030 it will need an additional 2.5 billion dollars a year to meet its sustainable development goals. New funding mechanisms are needed, such as social impact bonds where private investors pre-finance the programmes and bear the risk. Countries, development agencies, international organisations and/or philanthropic foundations then pay the investors once the agreed outcomes have been achieved. Through this project, SECO supports social impact bonds in Colombia that aim to integrate the poor into the labour market.
'The Swiss Capacity Building Facility' (SDC, transnational)
Approximately 2.5 billion people have no access to financial services and are forced to resort to risky practices in order to manage their money. With this project, the SDC aims to help poor and vulnerable people in partner countries overcome this challenge. The goals are to provide support, increase income-generating activities, smoothen household consumption, and create large-scale employment opportunities.
Project 'The Swiss Capacity Building Facility'
STABILITY
'Private Infrastructure Development Group' (SECO, Rwanda)
The Private Infrastructure Development Group is a donor organisation backed by SECO, which mobilises private-sector investment in the infrastructure of developing countries. The goal is to promote economic growth in partner countries and fight against poverty. The Private Infrastructure Development Group runs the KivuWatt project in Rwanda, a biogas plant that uses innovative technology to convert toxic methane gas found at the bottom of Lake Kivu into renewable energy and provide 2.5 million people with better access to electricity.
Project 'Private Infrastructure Development Group'
'Indo-Swiss Programme on Building Energy Efficiency/BEEP' (SDC, India)
Buildings account for 35% of energy consumption and approximately 20% of greenhouse gas emissions. In India, buildings consume 40% of the total amount of energy and are responsible for 40% of CO2 emissions. The goal of the BEEP project, launched by the SDC, is to reduce energy consumption in India's buildings through energy-efficient and thermally comfortable design and the use of new renewable energy technology.
Project 'Indo-Swiss Programme on Building Energy Efficiency'
'Water Efficiency in Rice and Cotton/WAPRO' (SDC, Asia)
The SDC's public-private partnership project in Asia aims to increase the income of small farmers and water productivity in rice production through improved technology, water stewardship plans and a rise in private-sector demand for sustainable products. The SDC is working with Helvetas to implement this approach in India, Tajikistan, Kyrgyzstan, Myanmar and Madagascar. The aim is to enhance food security, water productivity and the income of the farmers.