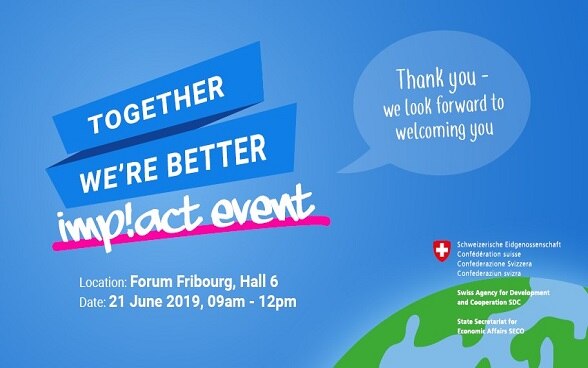 The SDC and SECO are looking for innovative projects, initiatives and ideas for projects from young people in Switzerland that can help advance sustainable development and fight poverty in developing countries.
The jury, consisting of SDC, SECO and NGO representatives and committed young people, now has the unenviable task of choosing the winning projects from so many great entries.
All 'Together we're better' participants are invited to display posters and other printed material presenting their project in the exhibition area at the Annual Swiss  Development Cooperation. Conference
Prizes will be awarded to the winning projects on 21 June 2019 at the Annual Swiss Development Cooperation Conference to be held at Forum Fribourg.