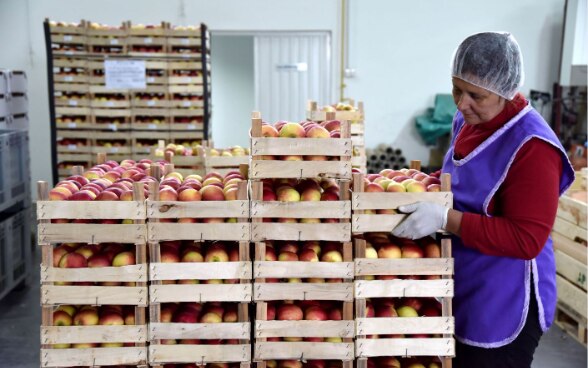 Ms von Capeller, how has Switzerland been supporting Bosnia and Herzegovina in the past 20 years?
During the first five years we provided emergency humanitarian aid: after the devastating war we provided people food, clothing, and medicines to people in need. We helped people returning after the war to rebuild their homes and businesses, enabling them to rapidly regain a livelihood.
Since 2000 we have increasingly concentrated our cooperation on longer-term development, supporting the country in its transition to becoming fully integrated within Europe. This also involves developing European values in the country, such as a socially responsible market economy, democracy, and human rights. 
What has Switzerland achieved so far?
Together with other donors, national institutions, and civil society organisations, Switzerland has contributed to major reforms in the areas of community development, youth unemployment, healthcare system efficiency, and migration management. Concrete results include establishment of modern counter services in municipal offices, improvements to drinking water supply systems, development of professional health services, and creation of jobs through start-ups. In addition, Switzerland has proposed new legislation important for a future-oriented society. As a multicultural democratic state, Switzerland is considered a model in many ways. 
Where is Bosnia and Herzegovina today, 20 years after the war?
The country continues to suffer from three main concerns: there are still deep divisions between the various population groups, i.e., the Muslim Bosniaks, the mostly Catholic Croats, and the Orthodox Serbs. The tripartite government structure is complicated and the overarching central government weak, hampering urgent political reforms. Finally Bosnians have by no means come to terms so far with the terrible Bosnian war. However, things are now moving in the right direction, as people gradually begin to respect each other again and try to find ways to live together.
What makes Switzerland's commitment special in this context?
Thanks to its long-term presence in the country, Switzerland has been able to build up a lot of confidence and is considered a credible partner. It is the fifth largest donor country today in Bosnia and Herzegovina. We have invested approximately CHF 600 million in cooperation programmes over the last 20 years. We focus on areas in which Switzerland can contribute particular experience or added value.