Green gold: livelihoods in Mongolia
Mongolia's nomadic families are at the heart of this story. 70% of their country, which is 38 times larger than Switzerland, is covered in grassland – known as Mongolia's green gold. The SDC's Green Gold and Animal Health project, which aims to protect these pastures, has been implemented together with nomadic families and other stakeholders for 17 years. Sustainability and digital solutions are important aspects of the project.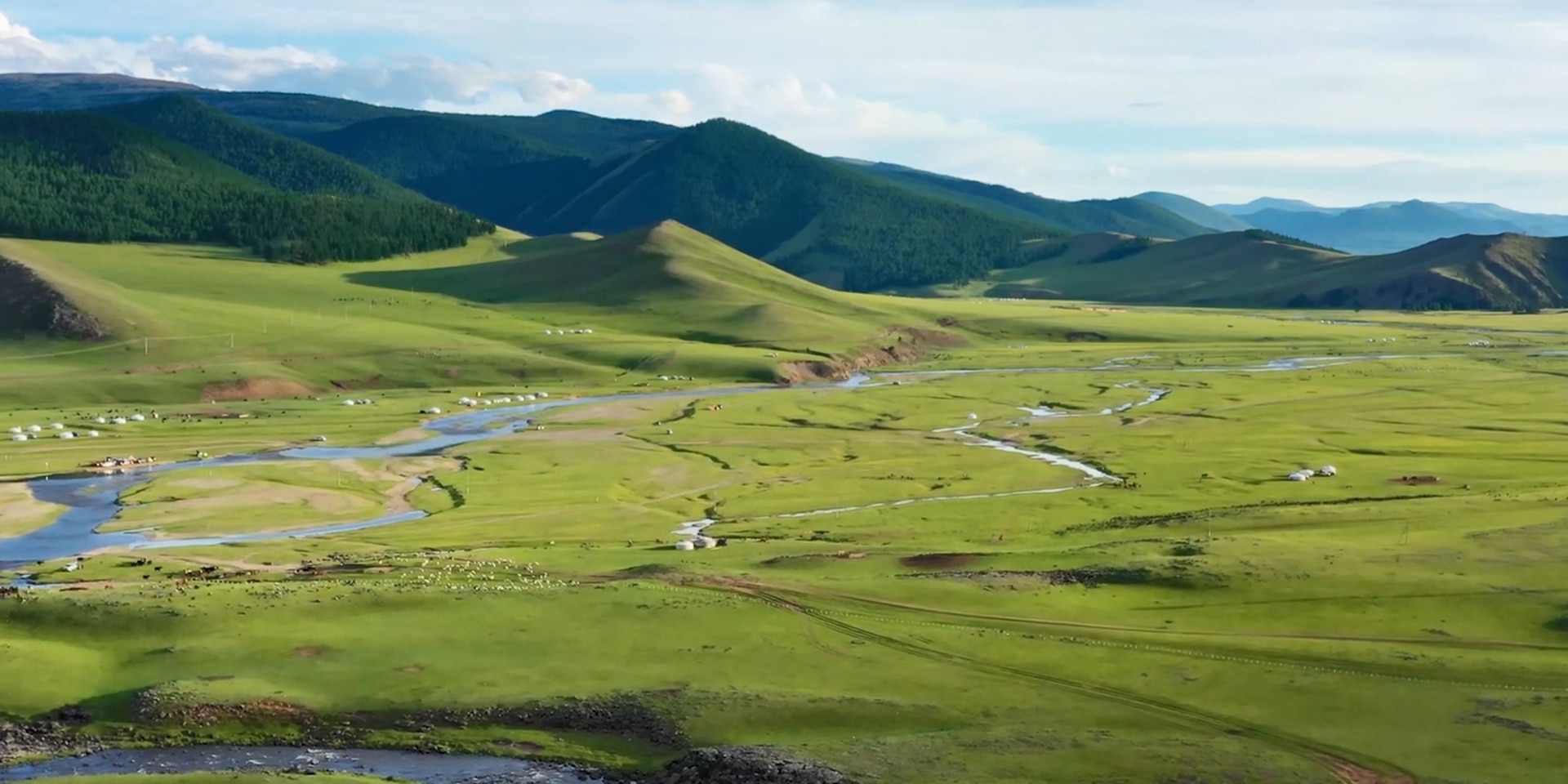 More than 92,000 nomadic families across the country have made a contractual commitment to sustainable rangeland management. © DDC, 2021
Responsible nomads, QR codes, a local rock band and footballs: to understand what all this has to do with the SDC's work in Mongolia, we have to jump back to 2004, to the middle of Mongolia's pasturelands. 
Green pastures instead of desert
Intact pastureland, also called 'green gold', is essential to the livelihoods of nomads. However, nomadism and nomadic pastoralism are also of great cultural, social and economic importance for Mongolia. Numbers of livestock, particularly goats, have increased considerably over the decades, in part because of rising demand for cashmere wool. While this presents an economic boost in the short term, the extensive use of rangeland, which often amounts to overexploitation, is resulting in a loss of biodiversity and risks turning the green pastures into desert. This situation, which is also being exacerbated by climate change, was the starting point for the SDC's Green Gold and Animal Health project, which it launched in 2004 in close cooperation with nomadic families, the Mongolian authorities, and other stakeholders. The goal was to establish responsible practices in land use and animal wellbeing in order to create sustainable and eco-friendly economic opportunities.
These efforts have resulted in the restoration of over 20 million hectares of fallow grazing land within 15 years, roughly five times the size of Switzerland. This is both a win for Mongolia, which is now committed to sustainable rangeland management for the long term, and for Switzerland, which has helped to stem growing desertification. 
Rangeland management: 92,000 nomadic families join forces
Thanks to the project, nomads living in the same area now manage the land in a communal and eco-friendly way. "Nomads make an agreement to maintain healthy land with the local government. They traditionally divide the land into several ecological zones. With the help of various tools, nomads regularly define which zones are released for grazing and which zones must rest" explains Enkh-Amgalan Tseelei, who used to be in charge of the Green Gold project.

The type and number of plants in a pasture is a key indicator of what state the land is in. Using a plant catalogue, the nomads are able to determine these conditions – if there is a large diversity of plants, including plants that are only found in healthy pastures, the land can be released for grazing. If the level of biodiversity is poor, however, the land will not be used for a period of time. "In total, more than 92,000 nomadic families across the country have contractually committed themselves to sustainable rangeland management and are thus making an essential contribution to preserve this important ecosystem," says Tseelei. Time now to bring in the other actors involved in this story.
Digital solutions for sustainable livestock farming
The project also proved successful in rolling out a digital system for tracking animal products. Although livestock farming is widespread in Mongolia, the country exports only a small amount of meat and other animal products. This is also down to limited information on hygiene and food safety. Now, vets are also responsible for checking animal health and the quality of animal products. This information is then stored in a national database, which can also be accessed by consumers.
Tseelei believes that any sustainable development model must be tailored to the individual context. Her position is clear. "The sustainable development model for each country must be different. In the case of Mongolia, without ensuring sustainable development in all spheres, be it ecological, economic or social, we can't move further." The project has made a major contribution by helping to set up more than 76 nomadic cooperatives nationwide, which manufacture and sell products under their own label – Responsible Nomads. This means that the nomads who are part of these collectives are committed to ensuring their products come from sustainable and eco-friendly livestock farming. 
Responsible Nomads
Each product has a total of 20 indicators, which customers can see via an individual QR code that comes with delivery. This is in response to the growing trend for more responsible consumption, with customers wanting to know where a product comes from and whether it has been produced sustainably. The concept appears to be working – even the world-famous Mongolian rock back The Hu have discovered the Responsible Nomads and now make their fan merchandise from leather with this label only, making it in line with established standards. The Responsible Nomads label is taking other innovative approaches too. Yaks are traditionally used as pack animals in Mongolia, which means that their fur and leather are not considered high-quality enough to be used. Now, however, the project has developed a special type of comb that can extract yak wool of a good enough quality to make products from. A new start-up in the capital Ulaanbaatar has also started producing handmade footballs from yak leather.

The "Green Gold" project has come to an end, but has left lasting and creative traces.
Videos on this topic
(in Mongolian with English subtitles)