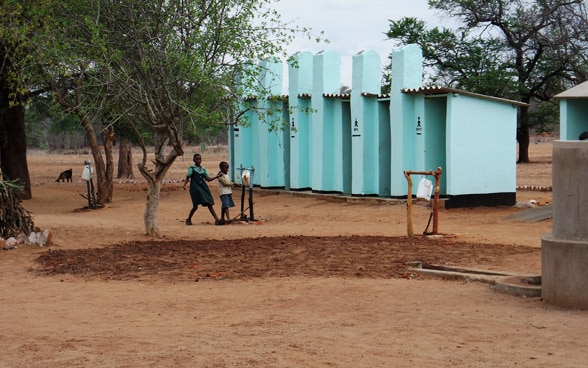 Today, around 844 million people have no access to safe drinking water. The SDC is working to ensure that people have reliable supplies of drinking water and adequate sanitation. Recognised as a human right since 2010, access to drinking water and sanitation are essential to meeting basic human needs.
SDC focus
Water is common property, and access to drinking water and sanitation is a human right. The SDC works to ensure that people have adequate supply of drinking water and access to sanitation and treatment plants enabling them to maintain adequate hygiene. Switzerland has extensive expertise in the field of water that is recognised across the globe and supports a range of activities:
applied research and innovation
financing to improve access to water and wastewater disposal worldwide
developing new approaches to services and new partnerships with the private sector (water stewardship)
upscaling of infrastructure programmes. It also provides capacity building and training to ensure that facilities function properly.
The SDC brings the practical experience it has gained to political dialogue between governments, the private sector and civil society in order to promote mutual learning and support the implementation of workable, sustainable solutions.
Background
According to the UN, around 844 million people currently have no access to drinking water. Furthermore, 2.3 billion people live without adequate sanitation facilities and 892 million still practice open defecation. Poor sanitation conditions alone cause 80% of the diseases prevalent in developing countries. Around the world, 1,000 children under the age of five die every day from diarrhoeal diseases as a result of drinking contaminated water. However, in many cases the problem is not due to a shortage of water as such but rather to the absence of national and international funding commitments to provide access to water of suitable quality where it is needed. For that reason, the SDC seeks to cooperate with all stakeholders in developing a system that in the long term will enable everyone to enjoy access to clean drinking water.