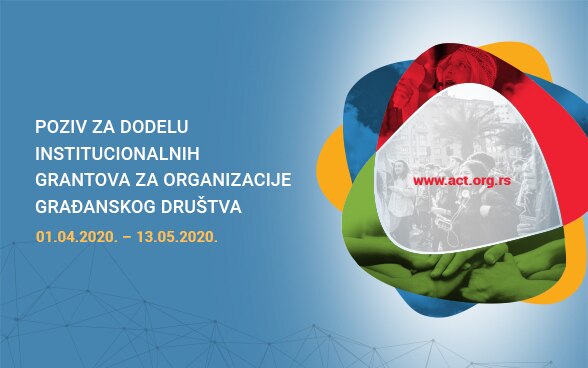 This call for institutional grants gives civil society organisations (CSOs) the opportunity to receive financial support for their own institution-building, to develop and bolster their capacity to strengthen relations with their constituencies. This type of support can include various activities such as developing/upgrading their strategy, developing an organisational structure, developing fundraising tools, rulebooks, building and strengthening their constituency and other activities that will help organisations to accomplish their mission and to fulfil core activities.
Supported CSOs will also benefit from a specially designed and tailored programme to boost their skills and knowledge to develop human and organisational resources.
Mentoring support will be provided through the organization Civic Initiatives, which has been functioning for more than 20 years as the Resource Centre for all civil society organizations in Serbia. This process aims to improve their potential to better respond to community problems.
"Now more than ever, civil society organizations in Serbia need support. That is why we decided, despite the Corona virus and the extraordinary situation, not to move the deadline for announcing the open call. We know that the task of the organizations of civil society remains the same: to speak louder and efficiently represent the interests of the citizens and seek solutions for their daily challenges", explained Ivana Cirkovic, the program's National Team Leader.
More information about the call, application process and necessary documentation is available on the website of the ACT Program.
The Government of Switzerland is supporting "For an Active Civil Society Together - ACT" program to the tune of EUR 5 million for the period 2019-2023.