EFTA member states and UK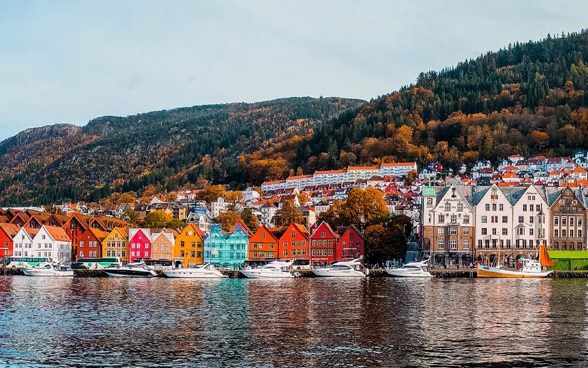 Switzerland maintains special relations with the states of the European Free Trade Association (EFTA) and the United Kingdom (UK). EFTA is an intergovernmental organisation that promotes free trade and economic integration among its four member countries. Although Switzerland is a member of EFTA itself, it was crucial for Switzerland to preserve its strong ties with the UK following Brexit.
EFTA's four member states – Switzerland, Norway, Iceland and the Principality of Liechtenstein – do not pursue common political objectives. EFTA states can therefore set customs tariffs independently and adopt other foreign trade policy measures with non-member states.
Three of the current EFTA member states are also members of the European Economic Area (EEA). Switzerland decided against joining the EEA Agreement following a popular vote in 1992. However, as an EFTA member, Switzerland holds observer status in the EFTA pillar of the EEA, enabling it to closely monitor developments in both the EEA and EU law.
Since EFTA's establishment in Stockholm in 1960, six member states have joined the EU: Austria, Denmark, Finland, Portugal, Sweden and the UK. The UK formally left the EU on 31 January 2020 and, following the end of the transition period, also exited the EU single market and customs union on 1 January 2021.
Switzerland, for her part, is linked to the EU through a series of agreements, granting it sectoral access to the EU's single market. In order to ensure that the existing rights and obligations between the two countries continue to apply, Switzerland negotiated nine new bilateral agreements with the UK as part of its Mind the Gap strategy.