Embassy of Switzerland in Philippines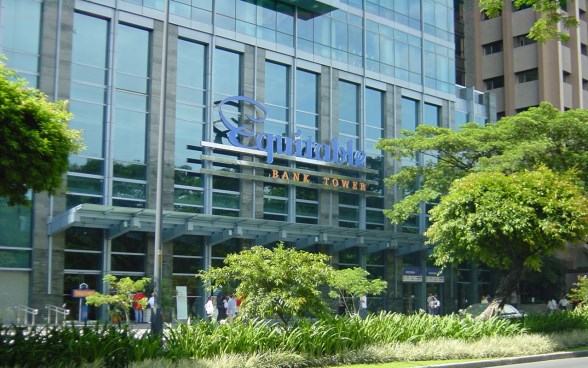 As the official representation of Switzerland, the Embassy covers all matters concerning diplomatic relations between the two countries. It represents Swiss interests in the areas of political, economic, financial and legal affairs, as well as science, education and culture.
World Day Against the Death Penalty, October 10, 2015
Swiss Foreign Minister Didier Burkhalter is joined by 17 other Foreign Ministers in calling for a constructive dialogue on the death penalty.
Switzerland is committed to a world without the death penalty
Warnhinweis / Avertissement / Avvertimento
Die Schweizerische Botschaft weist daraufhin, dass im Visumbereich ausschliesslich die auf dieser Webseite und auf der Webseite des externen Dienstleistungsanbieters, der Firma TLScontact, publizierten Angaben gelten. Dies gilt insbesondere für die veröffentlichen Gebühren der Botschaft und der Dienstleistungsgebühren der Firma TLScontact.
In diesem Zusammenhang empfiehlt die Botschaft den nachstehend Link der Schweizerischen Kriminalprävention:
L'Ambassade de Suisse rend attentif que, dans le domaine des visas, les seules informations valables sont celles publiées sur la page Internet de l'Ambassade et sur celle de notre prestataire externe de services, la compagnie TLScontact.
A cet égard, l'Ambassade recommande la lecture du lien ci-dessous qui présente les différentes escroqueries actuellement en cours sur l'internet:
Prévention Suisse de la Criminalité
L'Ambasciata Svizzera rende attenti che, nel settore dei visti, unicamente le informazioni pubblicate sulla nostra pagina internet e sulla pagina internet del nostro service provider esterno, la ditta TLScontact, sono valevoli.
Al riguardo, l'Ambasciata consiglia il link seguente della Prevenzione Svizzera della Criminalità:
Prevenzione Svizzera della Criminalità
Conclusion of the peace negotiations between the Government of the Philippines and the MILF
Statement by the FDFA (de, fr, it)
Introduction of the VIS
On 11 October 2011 the Schengen member states introduced the Visa Information System (VIS). The VIS will also be used to store the biometric data (10 fingerprints and the facial image) of the visa applicants. The diplomatic representations of the Schengen member states will be gradually connected to the system region by region.
Along with the connection to the VIS on 14 November 2013 all diplomatic representations of the Schengen member states in the Philippines have to capture the biometric data of persons applying for a Schengen visa. An information leaflet of the European Union relating to the introduction of the VIS and the capture of biometric data can be found below.