Sustainable Development Geek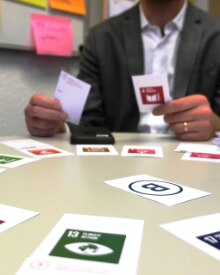 Sustainable Development Geek is game that encourages debate and reflection about sustainable development across the globe. The game is inspired by the Sustainable Development Goals, as set out in the United Nations' Agenda 2030. It is suitable for players age 12 and above and for groups of 2 or more. The game can also be used for facilitation or for larger events with up to 120 participants.
German and English out of stock at the moment.