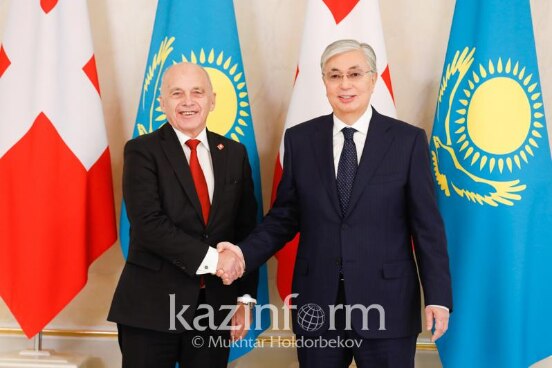 President Maurer emphasized that Switzerland considers Kazakhstan as a priority partner in the region and underlined that interaction is developing both in a bilateral format and within the framework of the World Bank and the International Monetary Fund. He pointed out the interest of Swiss companies to enhance economic cooperation and to implement joint investment projects in Kazakhstan as well as the necessity to launch direct flights between Kazakhstan and Switzerland. 
In addition, the Swiss president had meetings with the First president of Kazakhstan, Nursultan Nazarbayev, the Prime-Minister, Askar Mamin, and, the First Deputy Prime-Minister and Minister of Finance of Kazakhstan, Alikhan Smailov.    
President Maurer also took part at the Swiss-Kazakh Business Forum organized by Kazakh Invest and participated at the signing ceremony of three Memorandums of understanding, two Memorandums of cooperation and one management contract and franchise between Swiss and Kazakh companies.