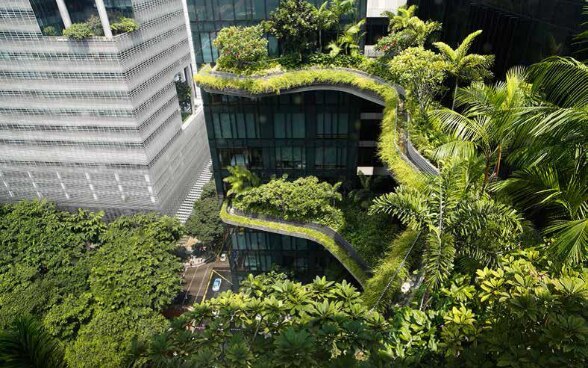 The Swiss Embassy is pleased to present Humanity's Greening of Planet Earth – «a Voyage», a photo exhibition imagined and conceived by Swiss photographer Mario Del Curto. The project focuses on the subject of biodiversity and the different ways in which humans have interacted with their natural, botanical environment through the ages and in different parts of the world. It stands at the crossroads between art and science, where photographic vision meets cutting-edge research in plant biology.
The history of gardens is closely linked to the history of mankind. At a time when botanical diversity is seriously threatened, there appears to be a strong revival of interest in the life of plants. Over time, many past discoveries regarding the culture of plants appear to have been forgotten or put aside. Today they acquire new relevance in the realms of science, medicine and protection of the environment.
This fall, visitors will have the opportunity to discover Mario Del Curto's unique view on the role of plants in today's world in the Supertree Grove at Gardens by the Bay. It will be on display from 2 October to 12 November.
Registrations are compulsory
First come first serve basis – groups of 12 persons maximum
Register by email: sin.vertretung@eda.admin.ch
Free Guided Tours:
Monday 30 October – 10:30am
Monday 6 November  –  10:30am