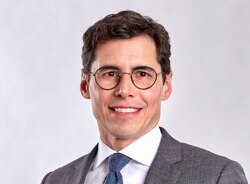 Dear visitor,
It is a great pleasure for me to welcome you to the virtual space of the Embassy of Switzerland in Caracas. I am glad to represent Switzerland in Venezuela and in the countries that have also been entrusted to me and my team.
After a couple of slow years due to the pandemic, activities in all spheres have resumed at an accelerated pace. This reaffirms the importance of cooperation, as well as of an optimal network of representations abroad aimed to address the growing demands.
Meanwhile, the virtual space has stood as an effective means for management and problem solving. Our website and social media were adapted accordingly, in order to facilitate processes, disseminate important information to the community, and enhance Switzerland's presence abroad.
In the hope that we can provide you with useful information, the Embassy remains at your disposal for questions, remarks or suggestions via email at caracas@eda.admin.ch.
You can also follow the latest news from Switzerland and the Embassy on Facebook and Instagram.
Thank you for your visit and interest.
Jürg Sprecher
Ambassador of Switzerland