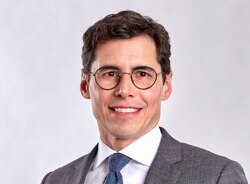 Dear visitor,
It is a great pleasure for me to welcome you personally to the website of the Swiss Embassy in Caracas. I am privileged to have the opportunity to represent together with my team Switzerland in Venezuela and the countries that have also been confided to us.
I am taking on my duties in Caracas at a time when the whole world is struggling with the effects of Covid-19. Especially in challenging times, the importance of working together becomes clear and a well-functioning network of representations abroad is central to this.
At the same time, many activities have shifted to the virtual space. Our website is, so to speak, the combination of these two aspects. We hope you like our online presence and that you will be able to find useful information. Please do not hesitate to contact us with any questions, remarks or suggestions.
I thank you for your visit and your interest,
Jürg Sprecher
Ambassador of Switzerland