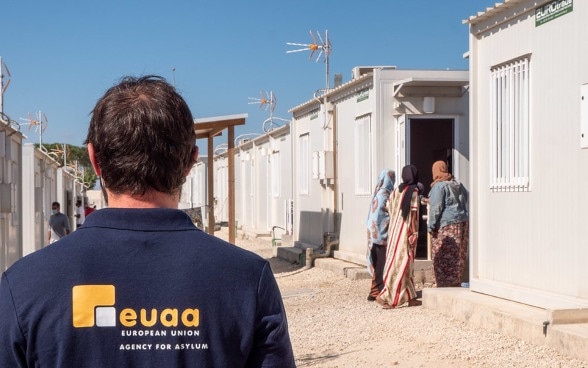 The European Asylum Agency (EUAA), which replaced the European Asylum Support Office (EASO) in 2022, facilitates, coordinates and promotes intergovernmental cooperation on asylum issues. The agency provides support to Schengen countries subject to particular pressures on their asylum and reception systems. Switzerland entered into an agreement with the EU on EASO participation and is now considering possible arrangements for participating in the EUAA.
Under EU Regulations establishing EASO and EUAA the four Schengen/Dublin associated countries (Switzerland, Norway, Iceland and Liechtenstein) have the option to participate in the agencies' work. On 10 June 2014, Switzerland and the EU signed an agreement setting out the terms of Switzerland's participation in EASO. The agreement came into force on 1 March 2016.
The EUAA started work on 19 January 2022. It is tasked with continuing the work of EASO and carrying out some additional responsibilities. The EASO agreement between Switzerland and the EU remains in effect. The potential arrangements for Switzerland's participation in the EUAA are currently under review.