Representative Office of Switzerland Ramallah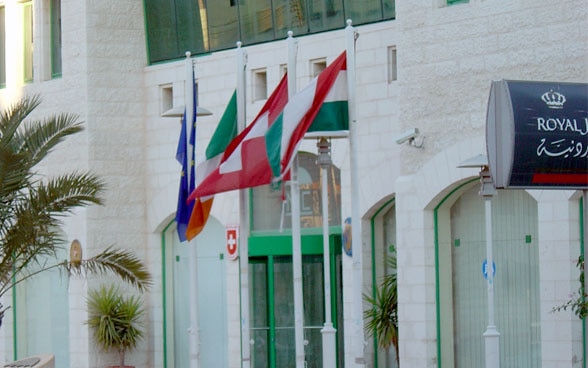 Travelling to Switzerland
On June 23, 2021, the Federal Council decided to lift the entry restrictions for persons from third countries who are vaccinated.
For vaccinated third-country nationals, the regular entry requirements to Switzerland will apply again from June 26, 2021. However, the issuance of Schengen visas on behalf of the Republic of Latvia, the Republic of Lithuania, the Republic of Estonia and the Republic of Slovenia remains suspended until further notice.

Entry restrictions continue to apply to foreign nationals who are not vaccinated and are without rights of free movement, entering from risk countries or regions and who do not belong to any of the exceptional categories of the Covid 19 Regulation 3.

For additional information, please consult the webpage of the State Secretariat for Migration (SEM).

In response to the COVID-19 pandemic there are special rules for people entering Switzerland. Please refer to the information of the Federal Office of Public Health (FOPH).

The arrangement of an appointment on www.swiss-visa.ch and the visa application form are free of charge. Long waiting times are to be expected.

Holders of an expired Schengen visa, who could not use the visa due to Corona travel restrictions, cannot receive a free substitute visa.