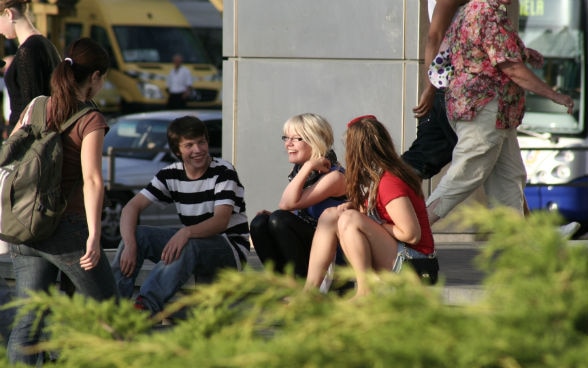 The head of the Swiss Federal Department of Foreign Affairs, Micheline Calmy-Rey, pointed to the political importance of the vote. With it, she said, Switzerland showed that it wanted to continue to be an active player in the region and a reliable partner with the other countries of the continent. This commitment would contribute to the continued success of Switzerland's bilateral route and cooperation with the European Union.

Switzerland's longstanding support for Eastern Europe would strengthen its international standing and earn it respect, said the head of the Federal Department of Economic Affairs, Federal Councillor Doris Leuthard, adding that Switzerland could be proud of this. She also pointed out that cooperation with Eastern Europe could now be continued and that the decision represented in particular an investment in new trading partnerships and export markets.

The Federal Act on Cooperation with Eastern Europe renews the legal basis of Switzerland's transitional assistance to the former Communist countries of Eastern Europe and Central Asia which Switzerland has provided since 1990. In addition, the Act enables Switzerland to contribute to the enlargement of the EU to the ten new member countries. On the basis of this new law, the Federal Council will now call on parliament to approve two separate credit facilities (for the previous Assistance to the East and for the Enlargement Contribution).

In addition, a bilateral framework agreement will be negotiated with each of the ten new EU member states. These will set out in detail future cooperation with Switzerland, in particular the definition of areas of focus, as well as the procedures of selection and financing of the projects. The first projects will probably selected towards the end of next year.