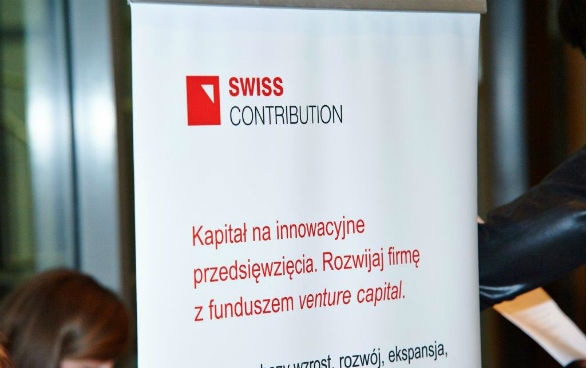 The main problem for non-listed Polish SMEs is accessing long-term financing. Assistance measures in this area are part of Switzerland's enlargement contribution to Poland. Venture capital – i.e. participation in the company's equity – enables a company's growth to be financed, and technical assistance can serve to modernise management methods so that in the medium term the company can float on the stock market or become interesting for strategic investors.
On 13 May 2009, the Federal Council took the decision to release a contribution of CHF 53 million towards venture capital for promising, growth-oriented SMEs, particularly in four structurally-weak provinces in the southwest of Poland. The funds derive from Switzerland's contribution to reducing the economic and social disparities in the enlarged EU (enlargement contribution) approved by the people and parliament in 2006. Poland will receive a total of around CHF 489 million.
The National Capital Fund (Polish: Krajowy Fundusz Kapitalowy – 'KFK') has been named as investor and organising body. KFK is an institutional SME investor based in Warsaw specialising in venture capital. It has an important role in business promotion in Poland. KFK has the task of facilitating financial intermediation in the field of venture capital. The investment model is consequently based on a public-private partnership. This means that KFK uses public funds as a lever to mobilise private resources. KFK and private investors (e.g. pension funds, insurance companies) invest equal shares in venture capital funds, which are selected by means of public tenders. The fund companies in turn participate in the equity of promising SMEs. Capital and returns on successful investments are subsequently reinvested by KFK.
In this way, Swiss assistance could lead to the creation of well over 1500 jobs. In addition to the significant developmental impact, it also has the effect of strengthening local financial markets, which is much needed given the financial and economic crisis.
Switzerland also benefits from the continued development of the Polish private sector, not least because it becomes an ever more interesting market for the Swiss export sector. Despite the financial and economic crisis, the volume of bilateral trade between Switzerland and Poland achieved a high of CHF 3.7 billion in 2008.