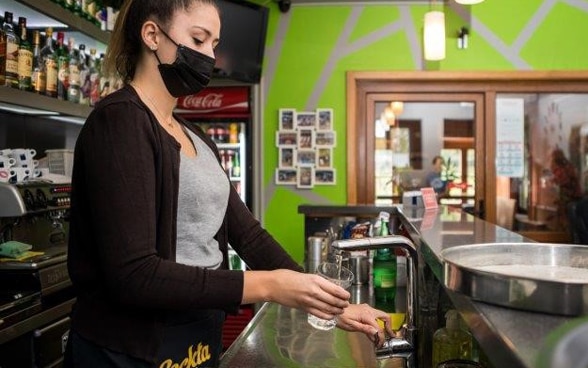 Gorski Kotar lies in the north-west of Croatia between the capital, Zagreb, and the coastal city of Rijeka. The region is mountainous and is sparsely populated. Although most homes are connected to a water supply, the infrastructure is dilapidated. The rate of water loss is around 50%. Water supply is irregular, and the risk of water pollution increases as the infrastructure deteriorates. In addition, there is a substantial backlog for the construction of functioning systems for the treatment of domestic wastewater. Currently many residents collect their wastewater in septic tanks. The tanks, which are dug straight in the ground with or without concrete walls, are regularly emptied and the wastewater is transported away to be processed – incurring high costs. Some of the wastewater also leaks into the surrounding areas. 
Water conservation and sustainable development in mountain regions
Switzerland has committed CHF 20.6 million to renovating and expanding Gorski Kotar's water infrastructure. This helps to conserve water and ensure a regular water supply, which is key to economic development in the region. The aim of the project is to reduce water loss and connect around 5,000 people to the sewerage system.
Renewable energy from the drinking-water pipeline
Construction work started at the end of 2018 and will continue until 2023. Old water pumps and pipes will be replaced and the water reservoirs will be renovated. A new monitoring and control instrument (SCADA) and two new wastewater treatment plants will also be set up. Furthermore, the differences in altitude in the mountain region will be used to produce energy via drinking-water turbines. This will provide the energy to pump drinking water to villages at higher altitudes in turn.