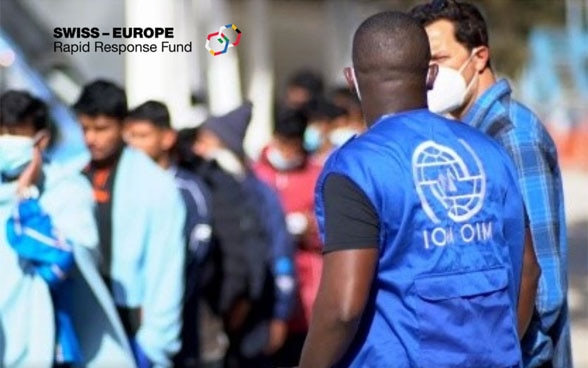 Migration situation in Italy
In 2023, the number of migrants crossing the Mediterranean Sea and arriving in Italy has increased, mainly through the Central Mediterranean route (Tunisia, Libya). Other arrivals have been recorded also through the Eastern Mediterranean route (Türkiye) and the Balkan route (Slovenia). Between January and July 2023, more than 89'000 people arrived in Italy over sea. This represents an increase of 115 % compared with the same period last year. 12 % of all persons arriving are unaccompanied children.
Law enforcement staff at borders needs qualified supporting teams that are able to quickly communicate with migrants and inform them about procedures, while ensuring that migrants' rights and protection needs are respected and taken into consideration. Over the past years, the presence of qualified staff from the International Organisation for Migration (IOM) has contributed to the good border management and fostered dialogue both with migrants and neighbouring authorities in the daily case management.
Project objectives
The project aims to improve and speed up identification and asylum procedures in Italy as well as to ensure that migrants receive appropriate treatment, giving special attention to vulnerable persons such as unaccompanied minors and victims of trafficking.